Checkout Daddy Freeze's Car Collection (PHOTOS)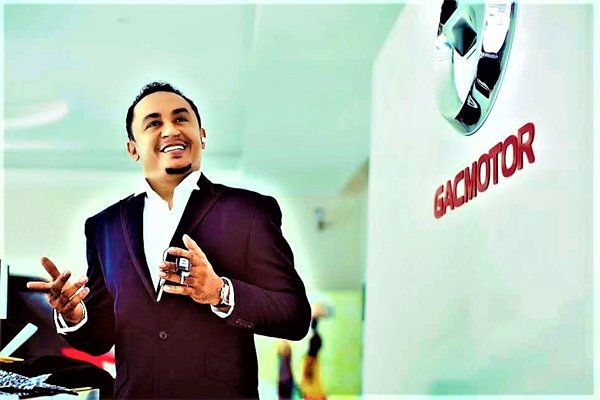 He was christened Ifedayo Olarinde. However, he has come to be known to the world as "Freeze", or "Daddy Freeze".
Freeze is a radio host and presenter. Occasionally, he comperes at events. He was born in Osun State to a Nigerian father and a Romanian mother.
The controversial On-Air Personality (OAP), is a sociology degree holder from the University of Ibadan.
According to him, his first radio gig was a brief three month stint with Radio Galaxia in Romania while he was there on holiday in 1996.
Daddy Freeze later commenced his broadcasting career in 1996 with the Broadcasting Corporation of Oyo State (BCOS), Ibadan, Oyo State.
In 2001, he joined Cool FM. He has remained there ever since. However, on the 26th of August, 2016, he was sacked from the station and then almost immediately reinstated, after a misbehavior that did not sit well with Amin Moussalli, the Lebanese owner of CoolFM.
Freeze, who is the current Head of OAP at CoolFM, has earned several awards, notably the favorite Nigerian OAP at the 2014 Nickelodeon Kids' Choice Awards.
He is the founder of "free the sheeple" movement in Nigeria – a movement created to confront some controversial religious doctrines and teachings.
Daddy Freeze, a consummate automobile and luxury timepiece enthusiast, was made a Nigerian brand ambassador of the car brand, GAC Motors. He signed the mouth watering deal on his birthday, 6th of May, 2015.
Autojosh presents "Daddy Freeze and his Car Collection".