Check Out The All-New 2023 GAC GS3 Crossover SUV Recently Launched In China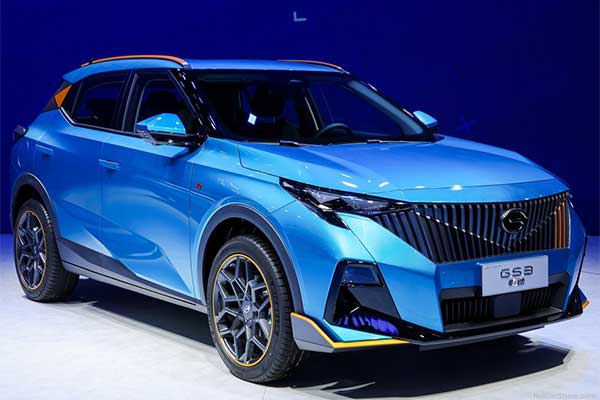 Chinese company GAC presented a new product – the second generation of the GAC GS3 crossover SUV. So, before us is a compact 4.41-meter SUV (wheelbase 2.65 m), which attracts attention with a modern and interesting design created by numerous intersections of straight lines. Just look at the side surfaces, the bumper and headlights, the "striped" grille, and the triangular lights.
The styling, designed to appeal to Generation Z, is characterized by sharp surfacing and a sporty flair. Notable elements include the large grille which is flanked by aggressive Peugeot-style LED headlights, the floating roof, the flush door handles, and the large rear spoiler. GAC showed two variants of the GS3, the regular and the R-Style. The latter adopts even sportier looks thanks to the orange accents, the aerodynamic bumper extensions, the larger 19-inch alloy wheels, and the more pronounced rear apron with supercar-inspired diffuser and centrally-mounted dual round tailpipes.
Leaving aside the exterior, if we go inside the new GS3 we will quickly be surrounded by a comfortable environment. A cabin in which up to five adult passengers can travel. The interior features the "Mobile Loft" concept. To enhance the feeling of relaxation and comfort, the wraparound design of the door panels and the dashboard has been combined with concave surfaces.
It also has a customizable ambient lighting system with 32 colors. And speaking of customization, with the generational change, come new color options for the interior trim. In addition, the load capacity has been improved. The trunk has a cargo volume of 341 liters.
Under the hood, there is a 1.5-liter gasoline turbo engine with 177 "horses", which works in tandem with a 7-speed automated WDCT transmission and front-wheel drive.