Checkout These Latest Beautiful Pictures Of Nnamdi Azikiwe International Airport Abuja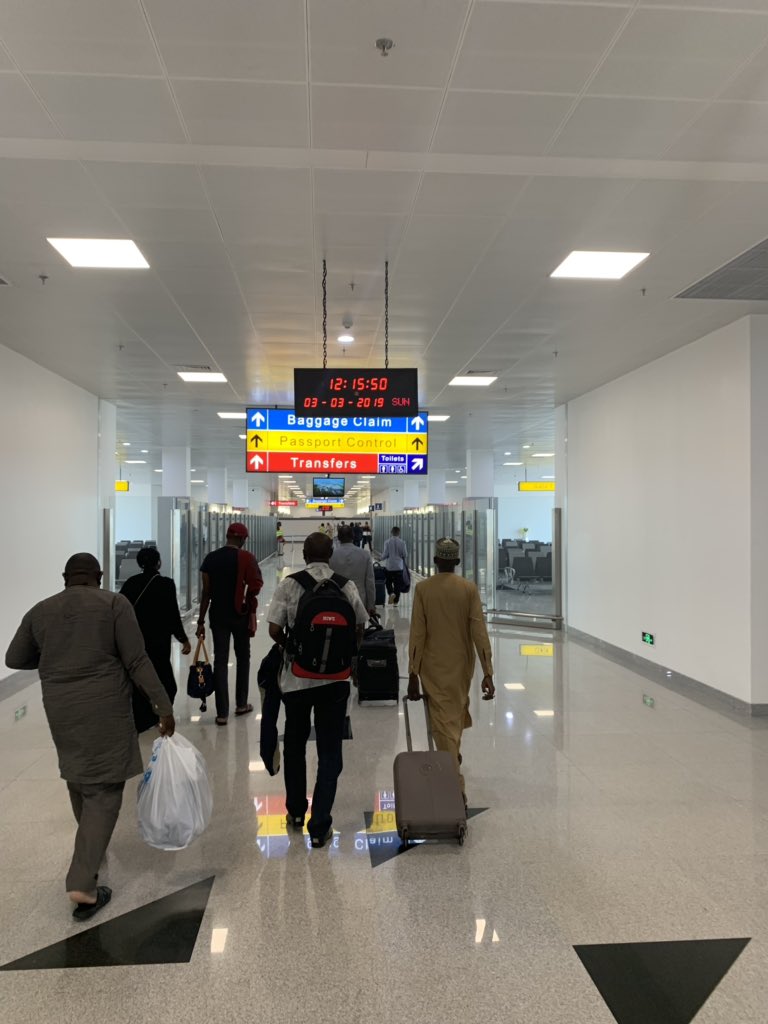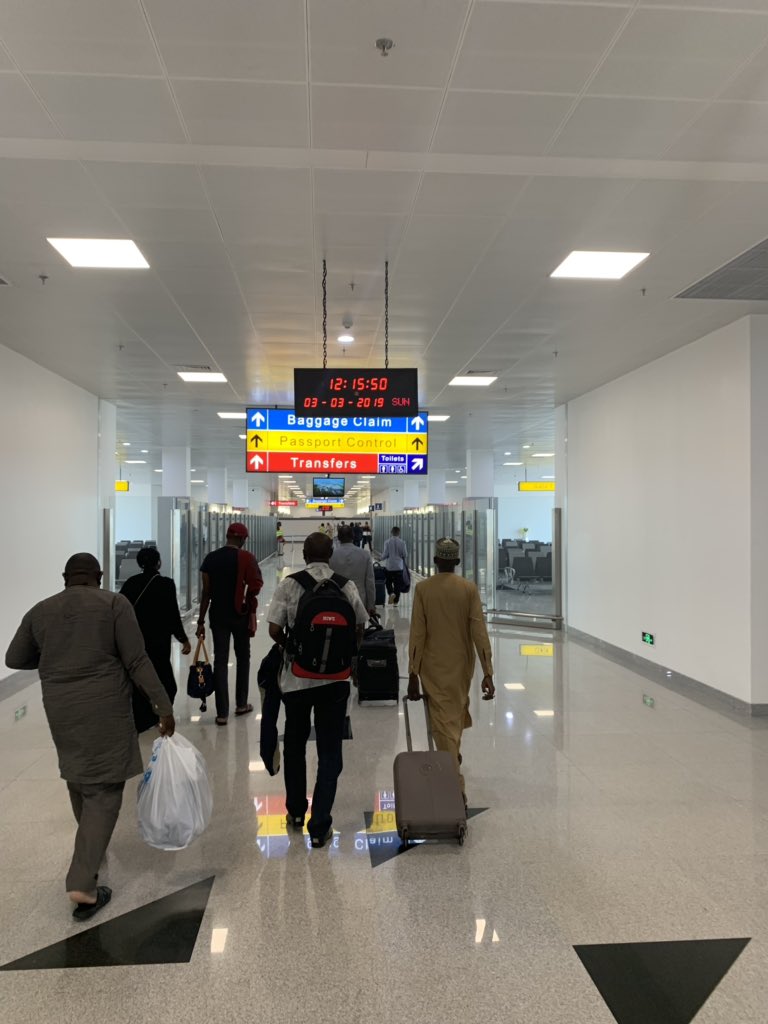 These are the latest pictures of Nnamdi Azikiwe International Airport, Abuja. The photos were shared by Dr. Joe Abah with the caption below.
Good afternoon. I have some good news. The new Abuja International Airport terminal is…mind blowing! As we alighted from the aircraft into the glass tunnel, you know that smell that usually hits you when you land in Nigeria? It wasn't there. The AC in the tunnel 
It's real, guys. This is Naija. I had arrived on Ethiopian Airlines with my work colleague, Duke, who is visiting Nigeria for the first time ever. Duke said "Wow! Now this is an airport!" We had come in from the dreadful Addis Ababa Bole Airport.
I just said "Yeah."I didn't feel the need to tell Duke it was new…until he asked. Boarding gates were spacious and nicely laid out. Comfortable waiting areas. Very clear signage everywhere. Yep! I checked: The clock displayed the right time. I was proud.
Yep! The automatic thermo-imaging machines work. This young man triggered a red image and was immediately pulled to one side.Toilets were clean and had toilet rolls in them. No pit latrines here unlike Idu Train Terminal. The wash basins were clean. Trust me nau, I tried the automatic soap dispenser. It worked.Immigration was a joyful experience.
I said "Good afternoon" to the pretty immigration officer and she said "Good afternoon, Sir. Welcome back home." She stamped me in and said "Next!" That was it. The queue for Nigerians moved much faster than that of foreigners. As it should!You take your own trolley. No porters here. I counted 5 conveyor belts. I think they could have spread out each belt a bit more, but it was okay. Our luggage was out exactly 20 minutes after we touched down! That's disembarking, clearing immigration, trolley & then luggage.
Wow!Then we were stopped by Customs! One stopped me and one stopped my friend Duke and asked what was in our bags. I said "I have brought him to Nigeria for the very first time." They asked me "Oh, is he with you? I said "Yes." They said "Ok you can go."I was a bit miffed that they didn't say "Welcome to Nigeria" to Duke.
Anyway, this sign made me feel better. That I could see a sign to the Metro from a Nigerian airport? Great! Yes, we should worry about maintenance. For me, I'll just enjoy it today and be proud! Thanks!! End.
More photos below;