Checkout Photos Of Arrested Okada Riders Who Plied Restricted Routes In Lagos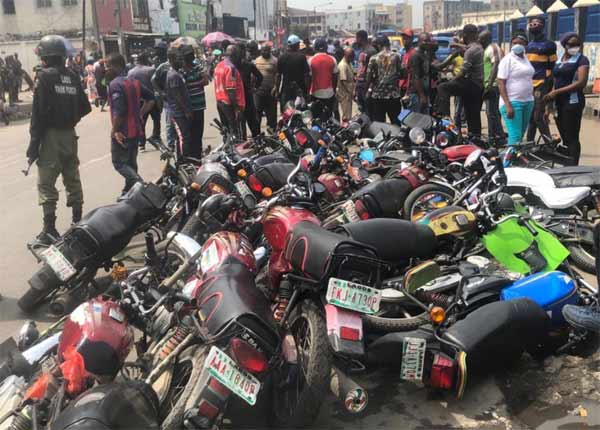 Earlier today, some commercial motorcycles, popularly known as Okada, were impounded in Lagos State.
The motorcycles were arrested  for plying restricted highways on routes across Yaba, Oyingbo, Surulere,
The arrest was done during an enforcement exercise carried out by the Lagos State Environmental Sanitation Enforcement Agency (Taskforce).
During the raid, dangerous items and weapons were retrieved from some of the riders trying to attack officers,
The Taskforce also arrested motorists who flouted the State's traffic regulations, including driving against the traffic and obstruction.
The Taskforce has expressed its readiness to intensify arrests of commercial motorcyclists, popularly called Okada riders, that are fond of plying restricted routes.
It explained that out of 9,100 roads in the state, motorcycle operators were restricted to only 475 roads, which include highways and bridges according to the law. They said the command would ensure strict enforcement of all laws made by the State Government.
They also warned commercial motorcycle riders, popularly called Okada riders, not to flout the restriction order by the state government not to ply some express roads.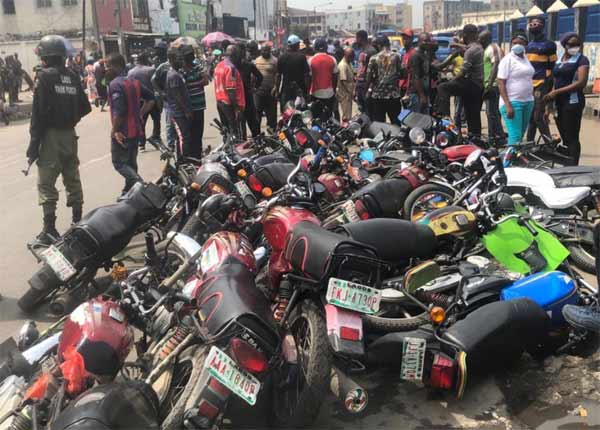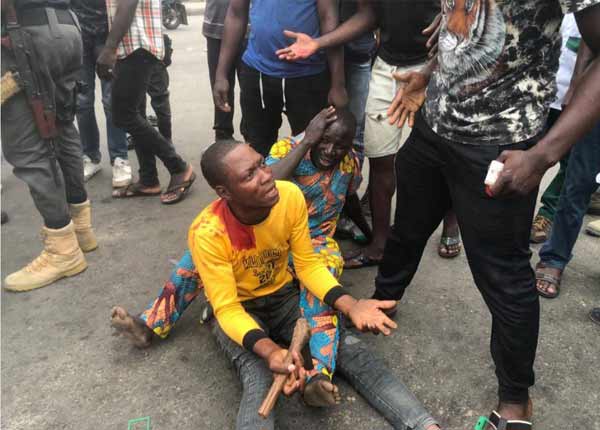 Also See: Buy and sell cars faster on Carmart NG