Checkout The Disgraceful State Of Roads In GRA, Benin-City (PHOTOS)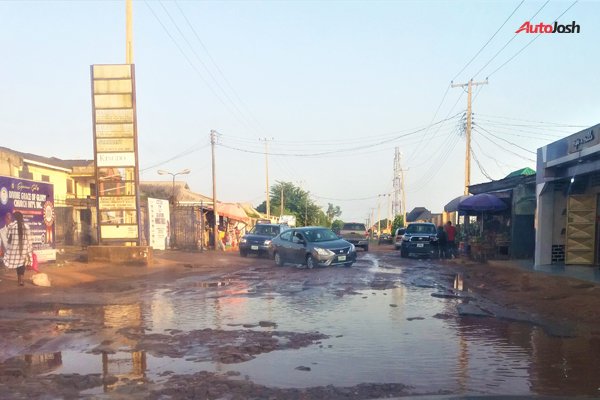 Like most Government Reservation Areas (GRA) in Nigeria, GRA, Benin city is the place of residence of high-net worth residents of the Edo state capital.
GRA, Benin City is also, where the Edo State Government House is situated.
Some of its famous streets such as Reservation Road, Boundary Road, Ihama Road, Akhionbare, Adesuwa Road and Osadebey Avenue are where top government officials, senior civil servants, captains of industry, powerful industrialists, politicians and top bankers stay.
Sadly, most parts of these roads are in a terrific state of disrepair.
Currently, some of these roads, or a significant section of these roads, in Benin GRA have been completely abandoned by motorists.
Floodwater typically concentrate on some of the bad portions of these roads, making motoring quite tasking.
Residents of the GRA lamented how their cries over the years have fallen on the deaf ears of successive Edo state governments. They claim that their lamentations date as far back as the Lucky Igbinedion-led administration.
Quite noticeable on these roads are the complete absence of drainage systems on the streets and roads in GRA, Benin city.
GRA, Benin is also home to several upscale hotels, schools, commercial ventures, etc.  These enterprises represent some of the most taxed commercial ventures in Edo state.
GRA Benin city is located in Oredo Local Government Area of Edo state.
Evbareke Jenkins Osunde is the Chairman of Oredo Local Government Council.
The Governor of Edo state is Godwin Obaseki.