Checkout This Hyundai Ioniq 6 Made Of Chocolate Which Is Edible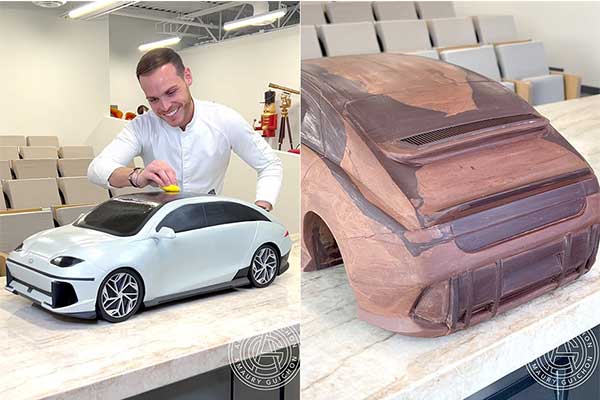 Amaury Guichon, a renowned chocolatier, has crafted a stunning replica of the Hyundai Ioniq 6 using his skills and a lot of chocolate. The sculpture showcases the most delicious EV version of the vehicle ever made.
"It's not that easy to make a chocolate electric car entirely out of chocolate items and with your own hands." Amaury Guichon wrote while sharing a video on Instagram. In the video, the chef transforms a sketch of a paper car into a chocolate car with the help of his exquisite artistry. As the video progresses, he uses the sketch and different parts of the car to be made out of chocolate. He then uses various molds and tools to shape each part perfectly. Finally, he assembles all the parts and paints the car white.
He spent a lot of time perfecting the design details, such as the front fascia, rear bumper, and spoiler. He also used a lathe and cutting machine to create the tires and wheels, respectively. The final touches were the Hyundai logos and the Ioniq 6 lettering.
The chocolate Ioniq 6 seems to have a blunter nose than the real thing. However, it's incredibly impressive to see someone use a material like chocolate to shape an identifiable Ioniq 6.
Guichon's work highlights the innovation and creativity that goes into crafting an EV, whether it's made of chocolate or not. This is certainly a sweet way to showcase the Hyundai Ioniq 6's unique features and capabilities.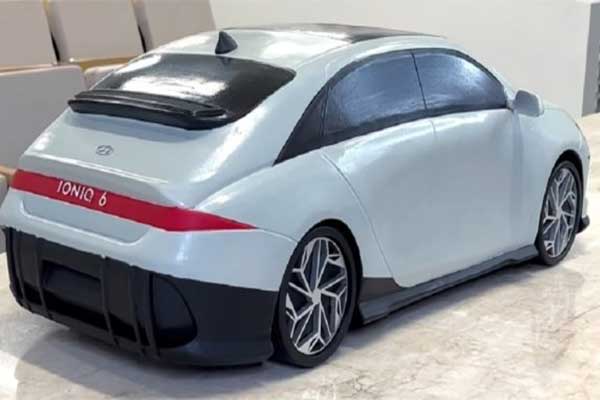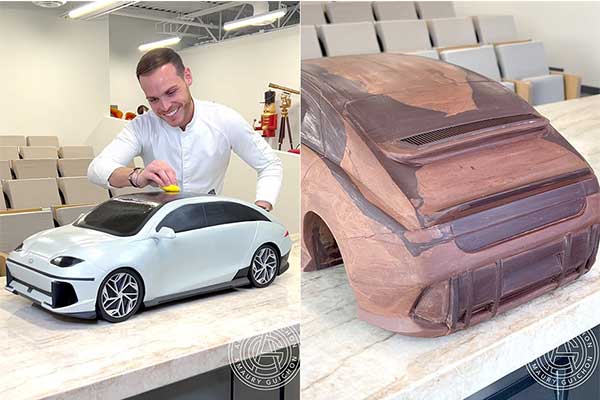 Video