Check Out The 2024 Ford Mustang GT3 Race Car Edition Wicked Looks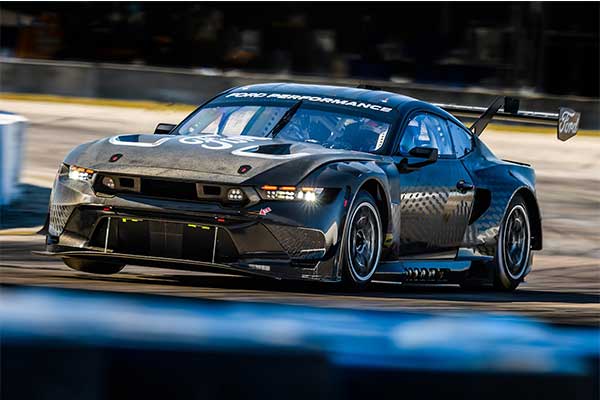 Ford just showcased the 2024 Mustang GT3 race car undergoing testing at Sebring (Florida) in the United States with Ford CEO Jim Farley in a tweet saying that a street-legal version may be in the pipeline.
The Mustang GT3 is one of six racing variants of the Mustang that Ford announced last September. No one knows all the details yet, as Ford is yet to make a full official reveal. The American automaker parented with longtime collaborator Multimatic to develop the vehicle, so it's still very sketchy what's underneath the GT3's aggressive skin. It is expected Ford will install a tuned version of its 5.0-liter V8 that makes more power than the road-going Mustang.
Huge fenders wrap around a set of meaty racing tires, while every visible piece of bodywork looks to be made from lightweight carbon fiber. The car has an extremely aggressive lip at the front and a large diffuser at the rear. Visually, the real show stopper is the rear wing mounted not to the rear decklid, but instead to the rear pillars of the car. Ford made sure to remind us that the despite being a thoroughbred race car, the GT3 car shares DNA with the upcoming Mustang Dark Horse.
Mustang GT3s, in race spec, will run a different suspension than the street S650 cars. A new unequal-length double-wishbone suspension will be used both front and rear, and the car will use a rear-mounted transaxle gearbox.