Chinese Driver Covers Himself With An Umbrella While Driving An Open-roof Mercedes Benz CLK In The Rain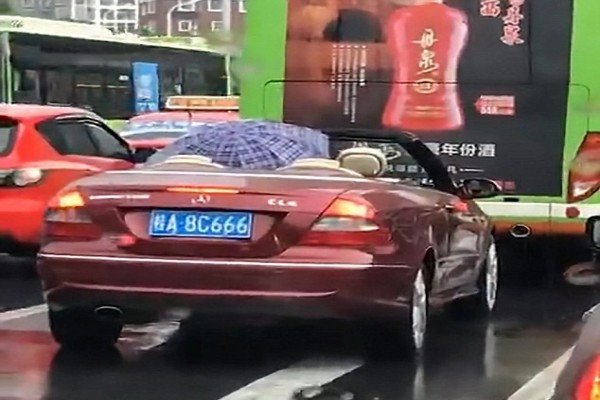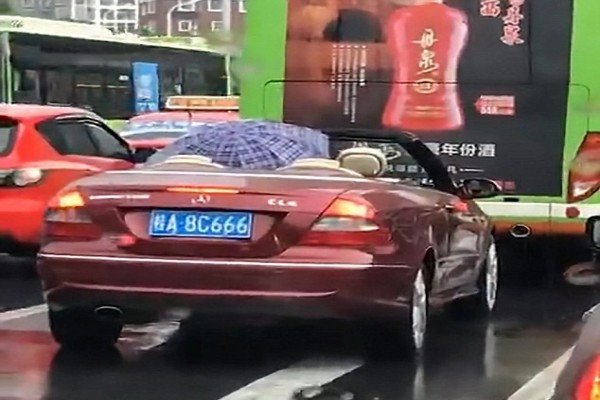 A Chinese driver was caught holding an umbrella to shield himself from a rain while driving his red Mercedes convertible with the top down .
It's still unclear why he didn't just pulled the top up ,but many believed it's likely the retractable roof might be faulty .
But few user's on Twitter-like Weibo thinks maybe the car doesn't belong to him and so he doesn't know how to operate the roof.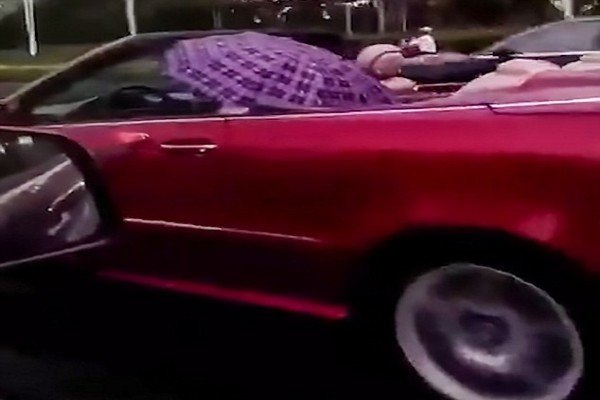 Chinese Traffic police are now tracking down the driver as part of their investigation into the incident. He could be charged with dangerous driving .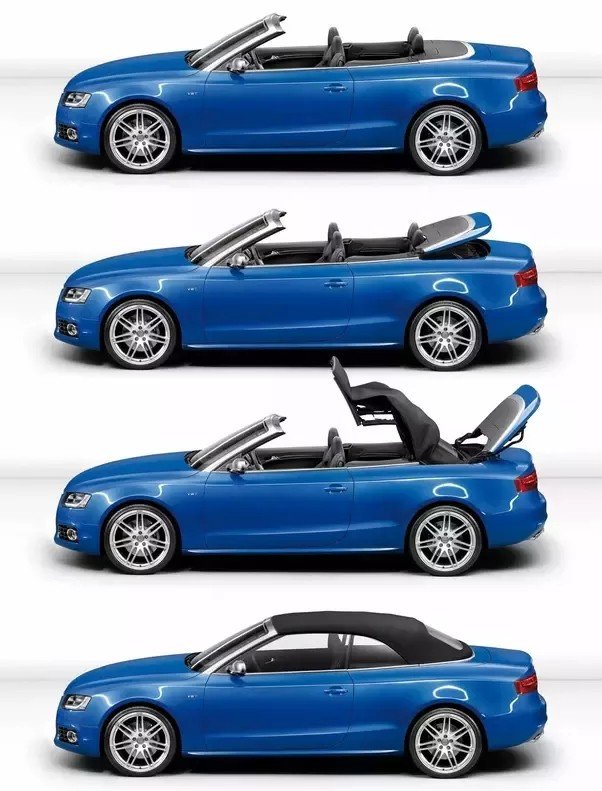 A Convertible a.k.a. a cabriolet ( one of many types of car body-styles) is a 2 to 4 doors passenger car that has either a retractable hardtop roof or soft folding top to allow open air driving experience.