Comedian Funny Face Picks "Car Of His Choice" From Emmanuel Adebayor's Garage; See What He Chose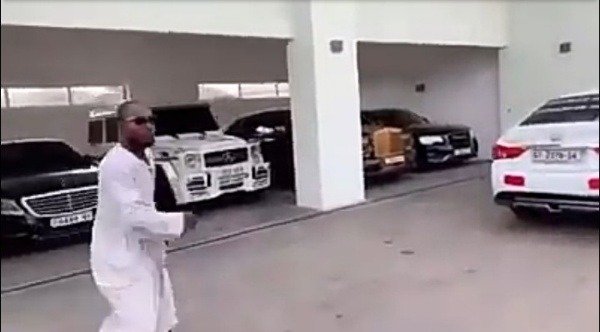 Comedian Funny Face has now picked the car of his choice for free from Emmanuel Adebayor's multi-million dollars garage.
Ghanaian comedian Funny Face is currently the happiest man alive after picking the car of his choice from the house of footballer Emmanuel Adebayor.
Earlier in the week, Adebayor, in a post on Instagram, said his long time pal Funny Face made his day and asked the comedian to go to his house and pick any car.
"I actually just got back from training. You made my day man, go to the house and take any car you want man,"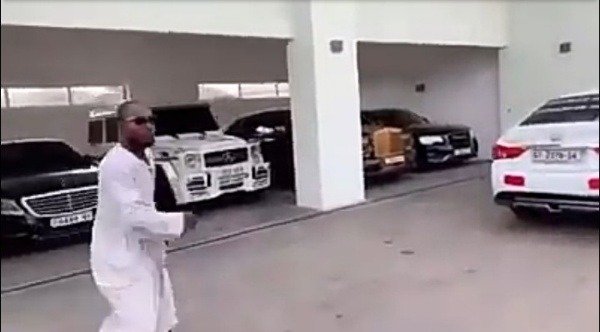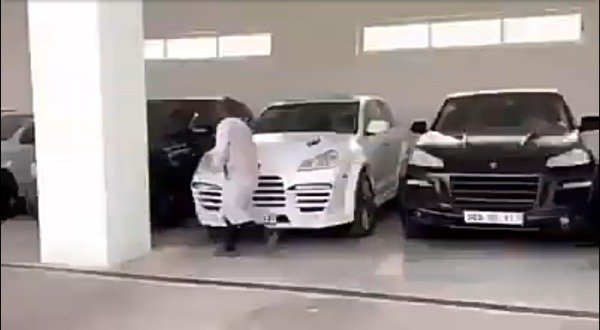 Funny Face responded to Adebayo's post with love emojis, adding that:
"Kasoa Van Damme is going to Adebayor's house like Cyborg."
And what brands constitutes Sheyi Emmanuel Adebayo's awesome garage? We are talking of cars from brands like Rolls-Royce, Mercedes-AMG, Porsche, just to mention but a few.
Funny Face has now picked the car of his choice from Emmanuel Adebayor's garage, and he chose a Porsche Cayenne SUV.  He shared the moment on his Facebook page.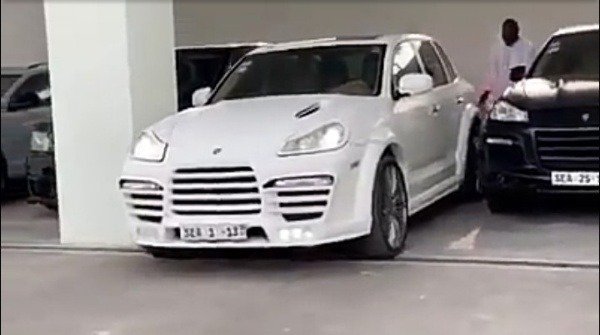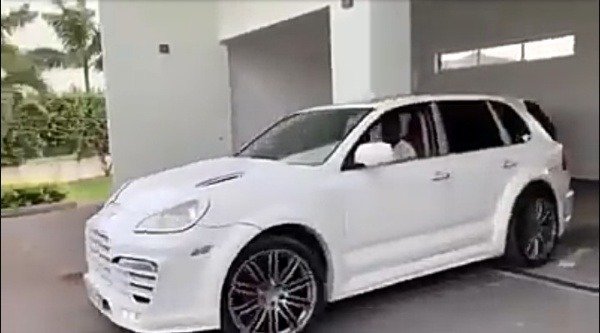 TO GOD BE THE GLORY .. and Many thanks to man like @e_adebayor .. I said I get heart ❤️ .. but heart pass heart .. Ankoosowa 😃 .. for ever may ur days and name be prolonged on earth bro .. GOD BLESS YOU NON STOP !! @e_adebayor .. #FUNNYFANS where ur location dey ? 😀🙏❤️ let me be ur driver today .. Saaaaawwwww ebaaaaafeeey Punkoooorrrrrrrrrrrrr 😀🙏
The bromance between Adebayor and Funny Face started in 2012 when the Ex-arsenal star gifted the comedian a Range Rover SUV.
In 2018, the comedian named his twin after the ex-Manchester City and Tottenham Hotspur star.