Accident As Commercial Bus Falls Into Gutter At Dopemu, Lagos (Photos)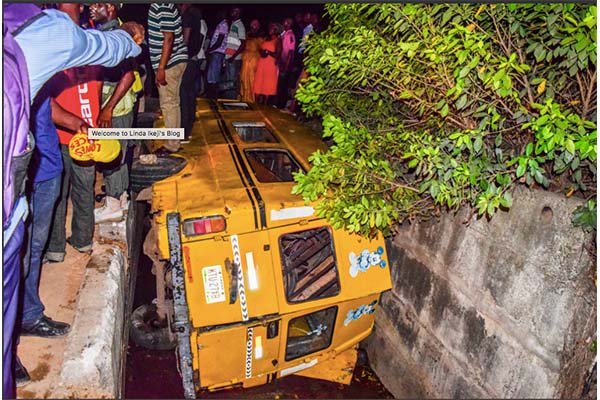 Here we go again as usual. Another vehicle has dropped into the massive drainage at Dopemu in Lagos and the sad thing is, no passenger in that commercial bus would have used the seat belt. No airbags to protect them as well.
LRU paramedics attended to the victims and the bus was towed away.
See more photos..
See Related Post Littering Your Car Can Cause A Deadly Accident – Read This