Coronavirus: Nigerians Embarrassed As Ministry Of Finance Begs Tesla Motors CEO For Ventilators On Twitter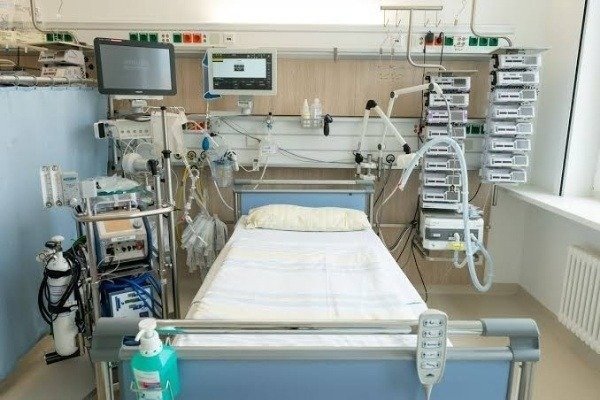 Lack of ventilators in Nigeria has forced the Ministry Of Finance to beg Tesla Motors for breathing apparatus on twitter.
Tesla had earlier announced it will ship to hospitals worldwide within Tesla delivery regions.
The Federal Ministry Of Finance has taken to Twitter to beg billionaire CEO of Tesla Motors, Elon Musk, for ventilators.
In a now deleted tweet; the Ministry Of Finance said the Nigerian Government needs 100-500 ventilators to assist the country in its fight against the Covid19.
"Dear @elonmusk @Tesla Federal Government of Nigeria needs support with 100-500 ventilators to assist with #Covid19 cases arising every day in Nigeria."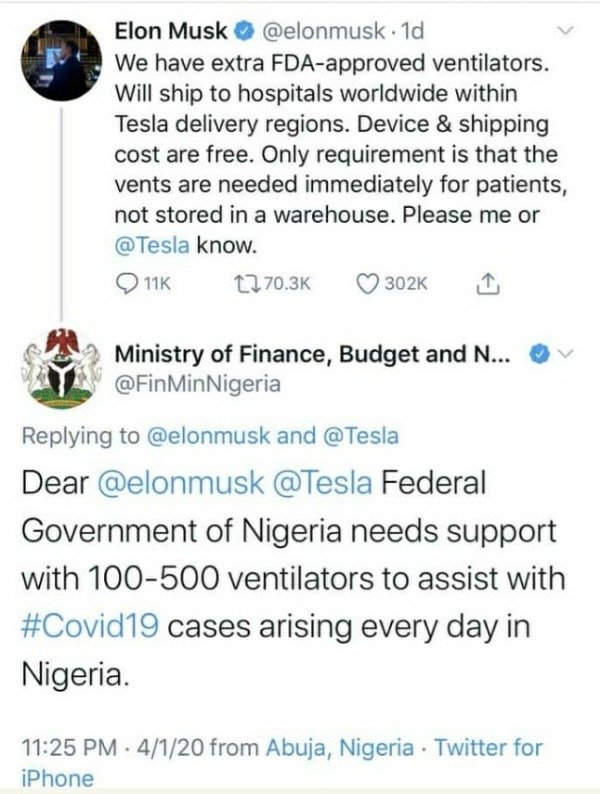 https://mobile.twitter.com/FinMinNigeria/status/1245477375313416192
This comes after Elon Musk announced the shipments of 1,255 ventilators from China to help fight Coronavirus in Los Angeles.
Musk also said in a tweet that anyone who needs the breathing apparatus should let him know.
"We have extra FDA-approved ventilators. Will ship to hospitals worldwide within Tesla delivery regions. Device & shipping cost are free.
Only requirement is that the vents are needed immediately for patients, not stored in a warehouse,"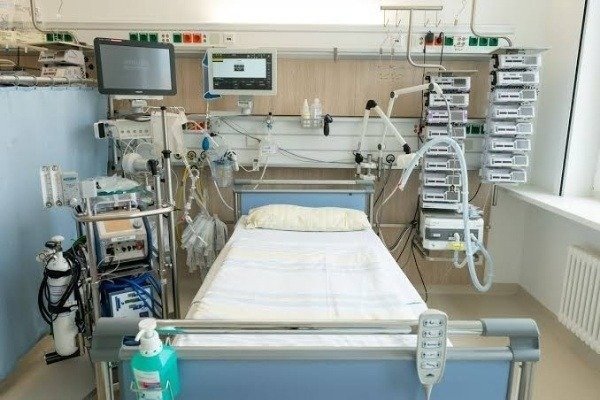 Before the shipments, the United States only has around 160,000 ventilators in hospitals; and a further 12,700 in its national strategic stockpile.
But the American Hospital Association has estimated that 960,000 Americans could need to rely on Ventilators to breathe during the coronavirus pandemic.
These move by the Ministry of Finance shows the government is not ready to curtail the spread of the disease.
With over ₦13.5b donated by individuals to support the fight against coronavirus, many Nigerians still wondered why the FG would make such a public plea for ventilators.
According to Medical doctors at four different teaching hospitals in Nigeria, the country can only boast of just 300 Ventilators.