C+pod Is Toyota's Latest Miniature RWD EV With A Plastic Body (Photos)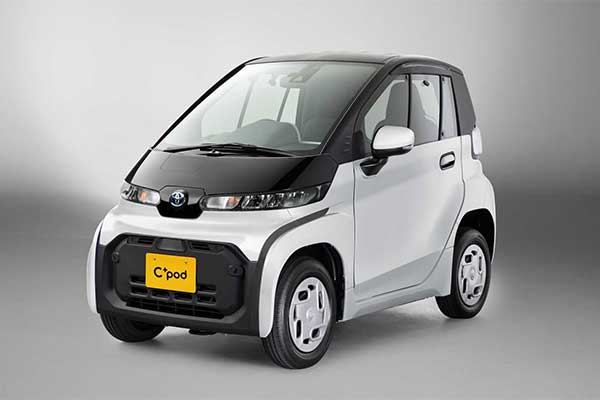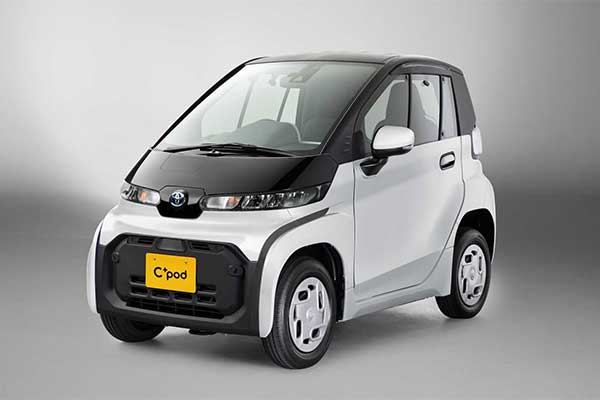 The electric vehicle market has entered another level with strange designs and Toyota has come up with one called the C+pod. The latest from the Japanese automaker is strange as it is made from plastic, yes you heard right it's a "plastic car". Toyota aims to provide mobility in a pint-sized package with this model. The company claims that the C+pod is perfect for urban or even community application.
Let's start with the size of the C+pod. It's a tiny car with dimensions of 98 inches long, 50.8 in wide, and  61 in. Furthermore, it's light too as it weighs just 690kg. The exterior panels of this EV are made of plastic that's why it's so light and easy to manoeuvre. The C+pod is a 2-seater vehicle with the smallest boot (if it has any) that can fit 2 small bags. It is powered by an electric motor that draws power from a lithium-ion battery rated at 9.06 kWh. The C+pod is capable of making 93 miles (150 kilometres) in one single charge. On the downside, it will not get to your destination in the quickest time. This is because the electric motor can only send 12.3 horsepower and 41.3 pound-feet of torque to the rear wheels.
The top speed of the C+pod is just 37 mph which is not fast at all but adequate for short commuting. Toyota didn't disclose whether this vehicle will be available globally. The C+pod is already on sale in Japan.