Fear Of Coronavirus: DJ Cuppy Washes Her Range Rover Sports By Herself (VIDEO)
The Coronavirus epidemic has seen people taking up new skills. One of such people that have acquired new skills during this period is popular female Disc-Jockey, DJ Cuppy.
The daughter of Nigerian billionaire, Femi Otedola.
Cuppy recently posted a video of herself washing her Range Rover Sport SUV by herself.  In the caption, she revealed that washing a car is a new skill that she has acquired ostensibly due to the fear of contracting the coronavirus at a car wash.
The caption of the post reads:
Before #Quarantine I used to go to a carwash, but these days, I wash my car myself! 🧼😜 What new skills have you learnt during this time?
Watch below the video of Cuppy washing her Range Rover Sport.
The 27 years old Cuppy was gifted the 2018 model Range Rover Sports SUV by her wealthy dad in July 2018.
Cuppy is the proud owner of a number of cars. In January 2019, Cuppy announced the arrival of her 2019 Rolls Royce Phantom 8 after 13 months of wait. She is known to own several other choice cars that include a  Mercedes-Benz SLR McLaren coupe, Bullet-proof G-Wagon, etc.
Florence Ifeoluwa Otedola professionally known as DJ Cuppy is a Nigerian disc jockey and producer.
She graduated from Queen's College, London in July 2014, with a degree in business and economics. She earned a master's degree in the music business from New York University in 2015.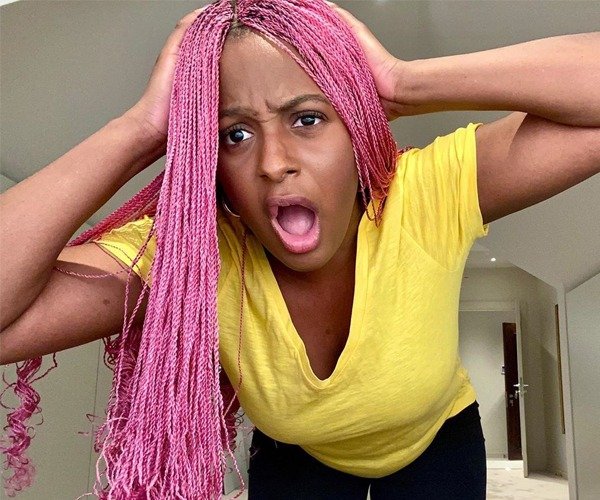 In April 2014, DJ Cuppy was appointed by Nigeria's Minister of Tourism, Culture and National Orientation (Edem Duke) as the tourism ambassador for the country's "Fascinating Nigeria" campaign. DJ Cuppy became one of Pepsi's DJ ambassadors alongside 3 others in Nigeria.
On March 20, 2018, she was announced as an Official DJ Ambassador for Pepsi. She appeared in Pepsi's "#NaijaAllTheWay" all-star commercial ahead of the 2018 World Cup.