21 Year Old Kylie Jenner Poses With Her Custom Benz G550 4×4² And Aventador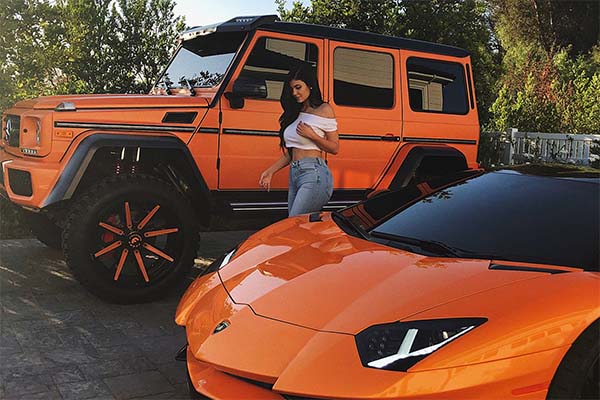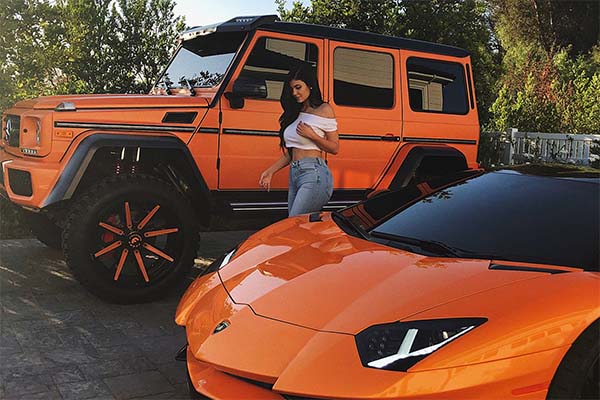 Born on 10th of August, 1997, 21 year old Kylie Jenner who is an American TV personality is not taking it easy with cars. She changes them more than some people change political parties. With loads of cash coming in from her fashion products, TV shows, modelling jobs, movies, music videos, mobile apps, endorsements and many more, she is said to have an estimated net worth of $900 million. She is also the seventh-most-followed user on Instagram with 113 million followers.
The young celeb had her G-Class customized by West Coast Customs and fitted with 24-in wheels matched with tangerine body paint. She posted the photos of her custom Mercedes Benz G550 4×4 Squared and Lamborghini Aventador SV Roadster on social media.
She is definitely living the good life. See more photos below.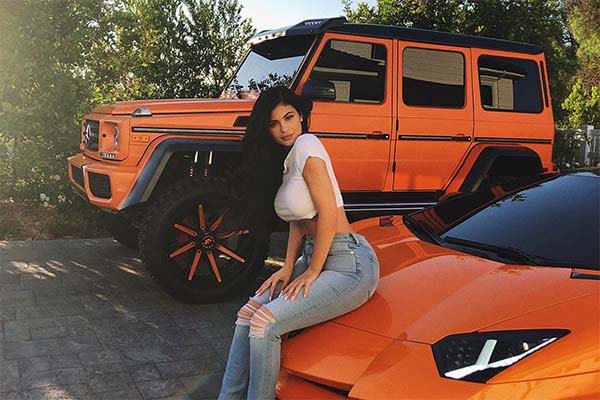 Custom Benz G550 4×4²