Ogun State Governor Inspects The Ongoing Road Construction Along The Siun-Ogere Road (Photos)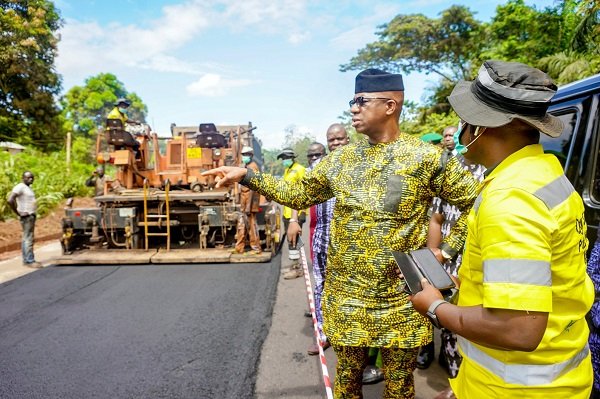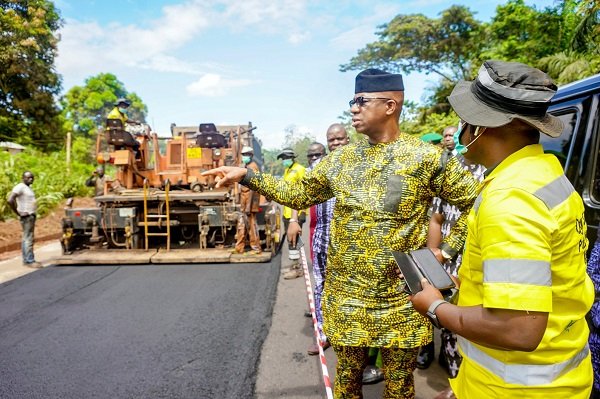 Dapo Abiodun who's a Nigerian business man and politician is the current governor of Ogun state. He won the 2019 Ogun state governorship election under the platform of the All Progressive Congress (APC).
In his recent tweet, he revealed he stopped along the Siun-Ogere Road to inspect the road construction going on there. According to him, the construction work is being carried out by the newly formed Ogun State Public Works Agency (OGPWA).
Read his tweet below;
On my way today, I stopped along the Siun-Ogere Road, to inspect the ongoing road construction work being executed by the newly formed Ogun State Public Works Agency (OGPWA). #BuildingOurFutureTogether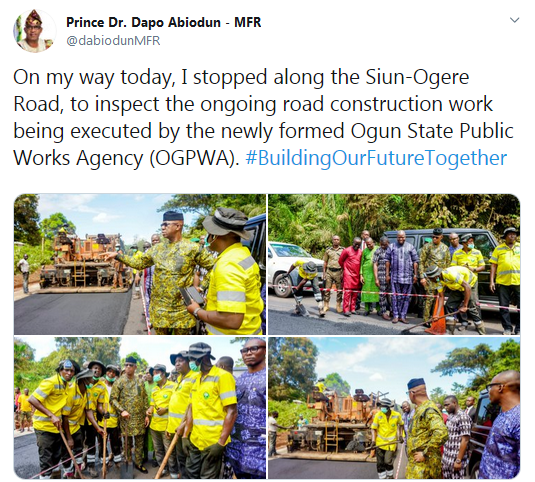 See more photos below;