Lagos Assembly Probes Ambode Over Purchase of 820 Buses At The Cost Of ₦45bn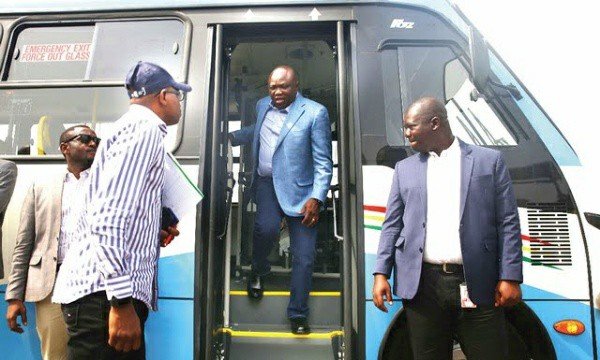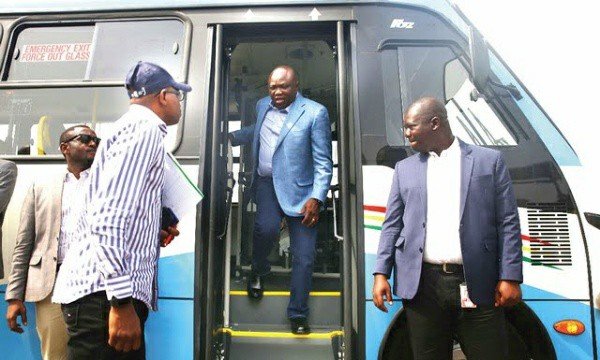 The Lagos State House Assembly has set up a committee to investigate the purchase of 820 buses by the administration of former Governor Akinwunmi Ambode.
The lawmakers said the governor did not get the approval to buy 820 of the 5,000 buses he proposed for mass transit in the state.
In a motion titled, 'Lagos State House of Assembly Motion Number 2,' the lawmaker representing Eti Osa Constituency 2, Gbolahan Yishawu, said the executive proposed to spend ₦17bn to purchase the buses in the 2017 budget, but it was not approved.
He added that in the 2018 and 2019 budgets, the state government proposed ₦24bn and ₦7bn respectively for the buses, which were again turned down.
Yishawu said the Ambode administration, however, went ahead to purchase the vehicles.
The lawmaker said the House was worried that 520 of the 820 buses were still awaiting clearance from the bonded warehouse and the port at the expense of taxpayers.
He suggested that an ad hoc committee be set up to investigate the cost of the buses and other issues surrounding the purchase to prevent a recurrence.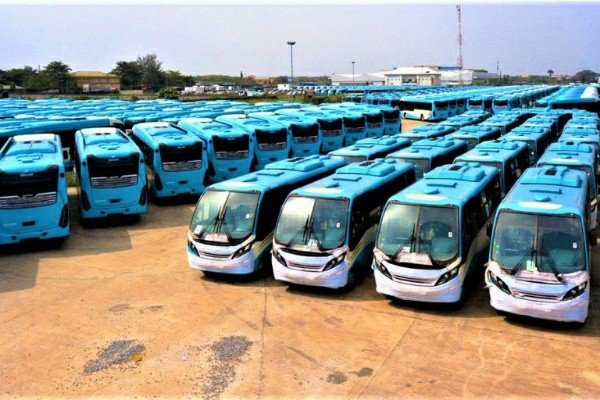 "The value of the buses is overrated. We need to prevent such an occurrence in the future"
"₦45 Billion would be spent on the total purchase of the buses and we need to prevent such an occurrence in the future."
In his remarks, the Speaker of the House, Mudashiru Obasa, said that the House must act urgently on the matter to prevent waste.
"The vehicles are in the ports and they have been there for almost a year. The state will continue to suffer if we allow the buses to stay in the ports"
"We should get the buses to the roads and save the state from further wastes,"
The House subsequently set up a committee headed by member representing Ibeju Lekki Constituency 1, Fatal Mojeed, to look into the matter and report to the House.