The Moment Tanzanian Music Star, Diamond Platnumz, Arrives Stadium Concert In A Helicopter (PHOTOS)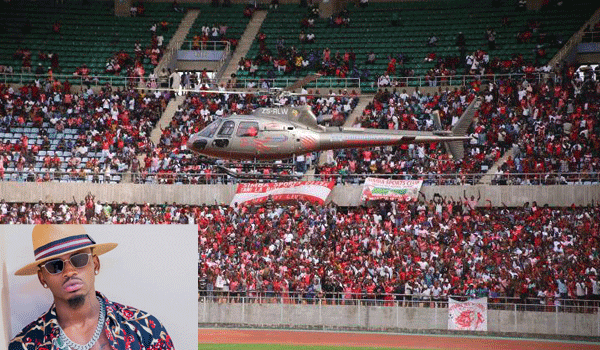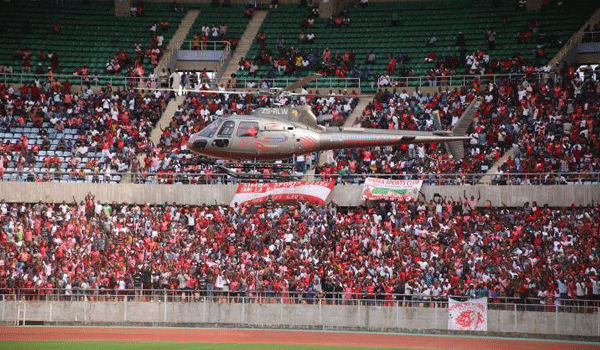 To celebrate their latest league victory, Tanzanian football club, Simba FC, organized a concert over the weekend.  Simba FC is one of the two biggest football clubs in Tanzania, their arch-rivals being the Young Africans. Diamond Platnumz
The event was at the Benjamin Mkapa stadium. It was coming after a long break due to the corona pandemic.
Billed to headline the concert was East Africa's music sensation, Tanzanian star Diamond Platnumz.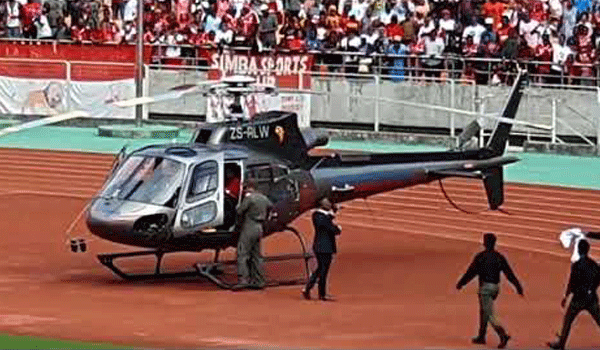 A full to capacity Mkapa stadium was expecting the star to make a normal entrance in the stadium. This was not to be.
Instead, the artist made a surprise entrance to the stadium in a helicopter.
The helicopter landed in the middle of Mkapa stadium.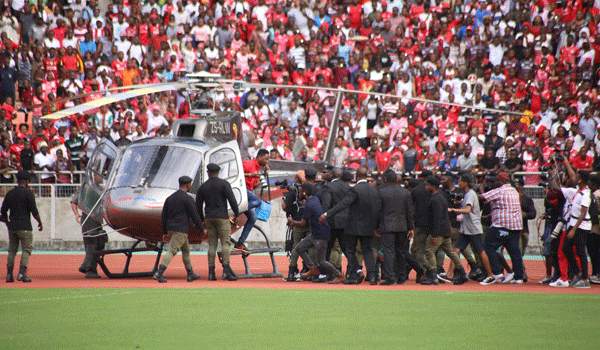 The stadium was packed with fans of Simba Football club most of who were donning the team's red Jersey.
Dressed in military like regalia, Diamond arrived in style landing in the stadium on a chopper.
He later took to stage performing his major songs including the latest jam 'Simba' released in honour of the team.
Being a performer and entertainer,  Diamond Platinumz managed to go round the stadium ensuring all fans had a glimpse of him.
On their part, the dancers did not disappoint with perfect choreography leaving the fans yearning for more.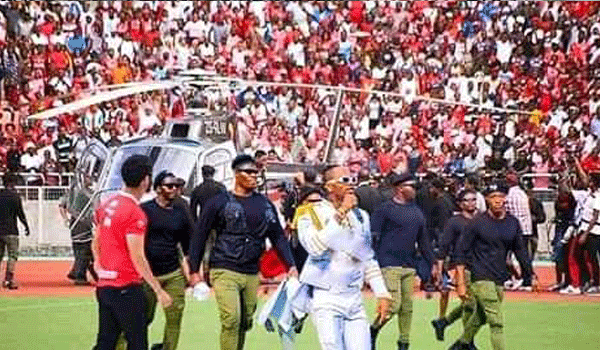 Shortly after his performance, Diamond left the stadium on the same chopper that brought him, with fans cheering and shouting praises to him.
Diamond Platnumz last performance was during March when he did perform outside the country and came back quarantined himself and his crew because of the corona virus pandemic.
This made him not be able to perform for a long time in months.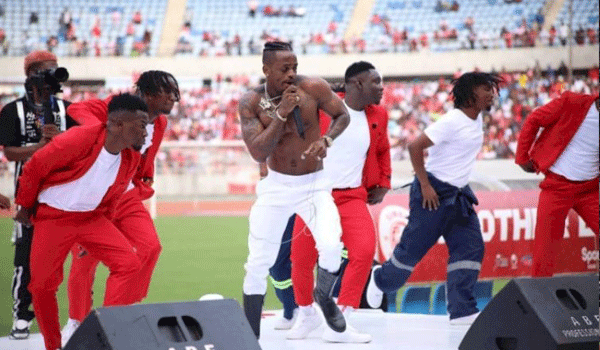 This would not be Diamond Platnumz first time to arrive an event in an helicopter.
On Wednesday, June 5,  2019, the East African singer hired a chopper for Sh1.3 million (TSh31 million) to Shinyanga region where he landed in three different locations to share his Eid wishes.