Disabled Danish Racer Is The First European Recipient Of N162m Ford GT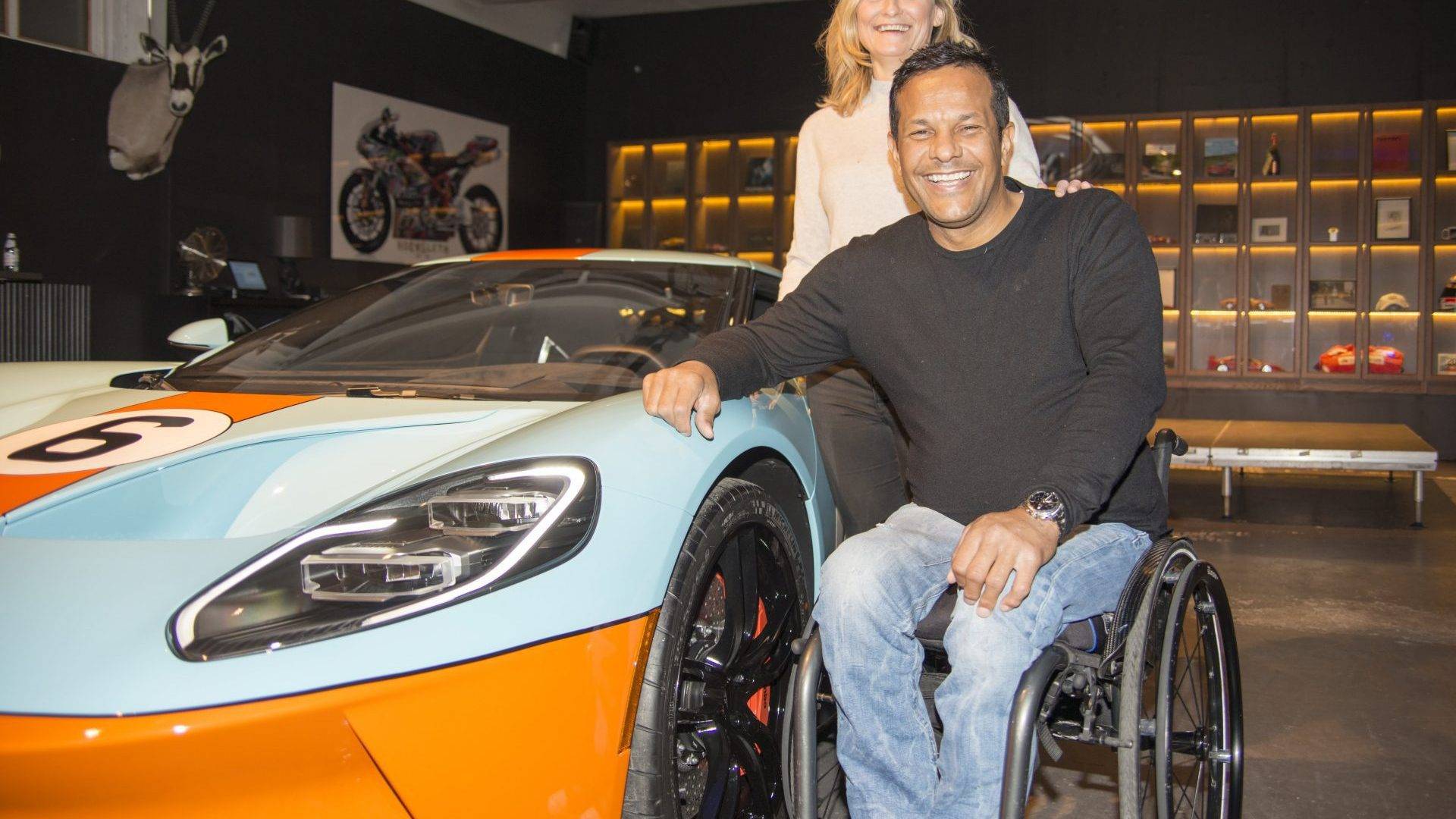 Ford celebrated the beginning of GT customer deliveries in Europe this month by delivering the first car to partially paralyzed Danish racer, Jason Watt, in Copenhagen.
Ford decided to build just 500 cars (initially), which means not every multi-millionare can walk down to their nearest Ford lot and pick one up.
The demand for the new Ford GT was so high,that over 7000 people applied for the opportunity to buy the $450,000 + supercar.
In the postseason of 1999, a motorcycle accident inflicted paralysis on Watt's body below his chest but refused to let it put the brakes on his motorsport ambitions. He returned to racing, and in a car modified with hand-controlled throttle and brakes, he won the 2002 Danish Touring Car Championship.
This week, Watt took delivery of his Ford GT, the first to arrive in Scandinavia. His new GT will be complete with hand controls, along with a roof rack, for his wheelchair.
He told Ford "My Ford GT is probably the world's fastest car that can park in disabled parking spaces," at the party to celebrate the car's delivery.
Watt serves as another example that the use of feet is not needed to have a successful driving and racing career.
Truely,there is ability in disability …
This news shows the reasons why you should never give up on your dreams no matter what…