Bus Driver Conveying Pastor David Ibiyeomie's Books Escaped Death As Bus Collided With Truck, Rendering It Unrecognizable (PHOTOS/VIDEO)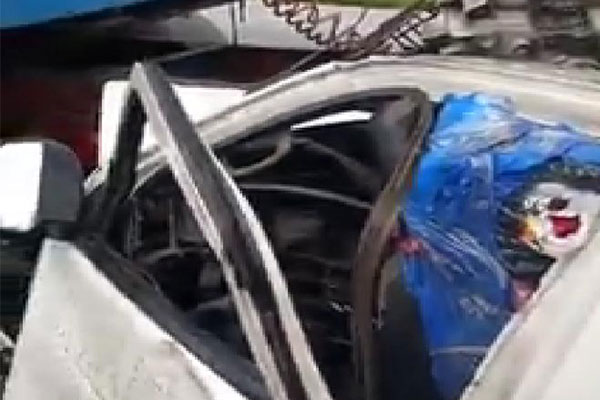 When considering some weird situations in life, one can only trace them to the supernatural intervening on the natural. A bus carrying pastor David Ibiyeomie's books from Lagos had a fatal accident but the driver came out unhurt and no record of life lost.
The accident involved the bus and a blue colored truck
An eyewitness in the video attributed the incident to the call of the man of God which is genuine. The almost unbelievable accident was announced in a video clip. The eye witness moved close to the crashed bus to get a copy of the book, noting that the book carried some grace that he needs to tap from. The title of the book in the bus is "Walking In Divine Health".
VIDEO
The short video clip showcased the unrecognizable nature of the bus involved in the accident. Looking at the gruesome situation, no one would believe no life was lost. In fact, the driver came out unhurt. He was spotted making calls on his two feet.
Meanwhile, onlookers with amazement surrounded the scene of the incident while they look.
While some were short of words, others were praising God endlessly. One of the Onlookers even opined that it is not possible for a man to come out from that accident alive.
David Ibiyeomie is a Nigerian televangelist, and founder and senior pastor of Salvation Ministries, in Port Harcourt, Nigeria.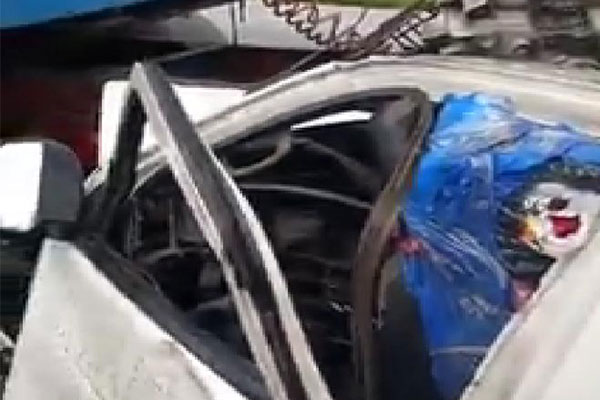 .