Edo Lady Returns From Italy, Now Makes N5k Per Day As Professional Female Vulcanizer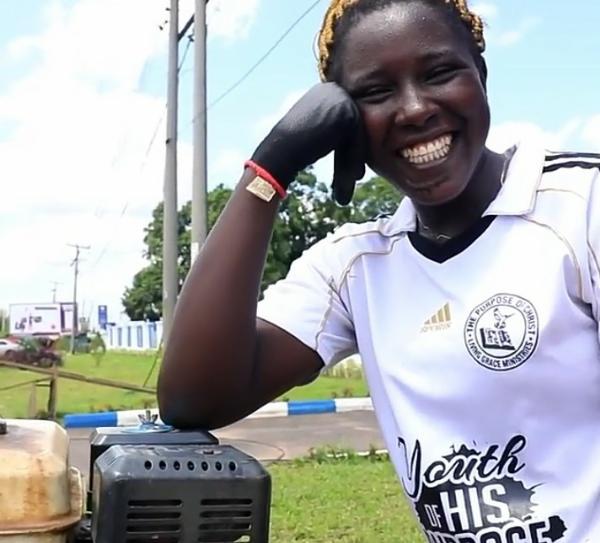 25-year old Edo lady, Becky, returns from Italy, now makes N5k per day working as professional female vulcanizer.
Becky said she took interest in vulcanizing job after watching actress, Mercy Johnson act the role in a movie.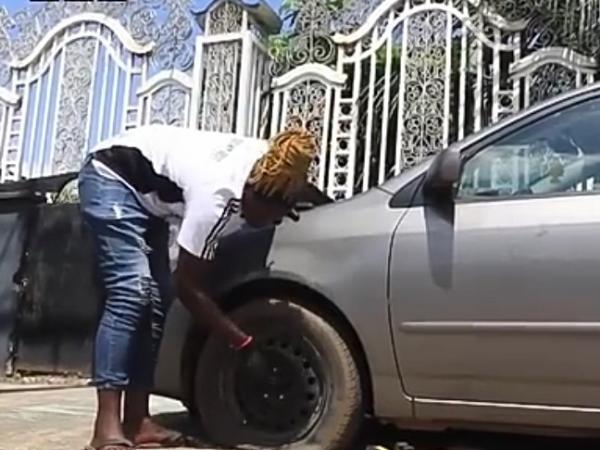 A young Nigerian returnee named Becky Osarume Osagie has narrated how she took interest in vulcanizing job after watching popular Nollywood actress, Mercy Johnson, act the role in a movie.
In an interview with BBC Pidgin, Becky said she came back into the country in 2017 after a heart-wrenching experience she had while trying to seek greener pastures in Italy.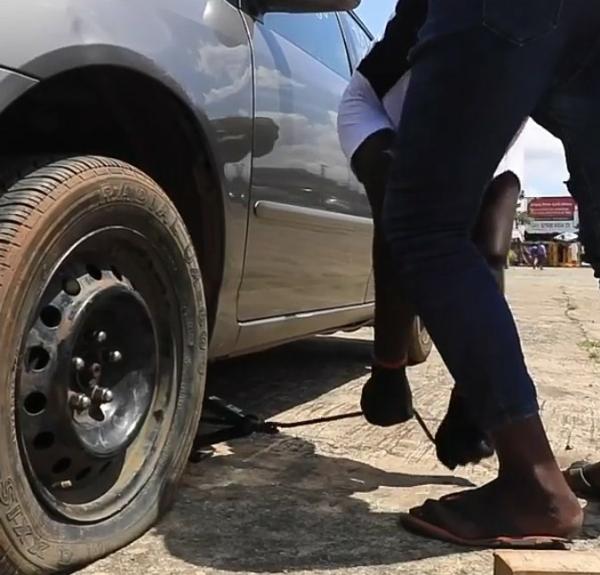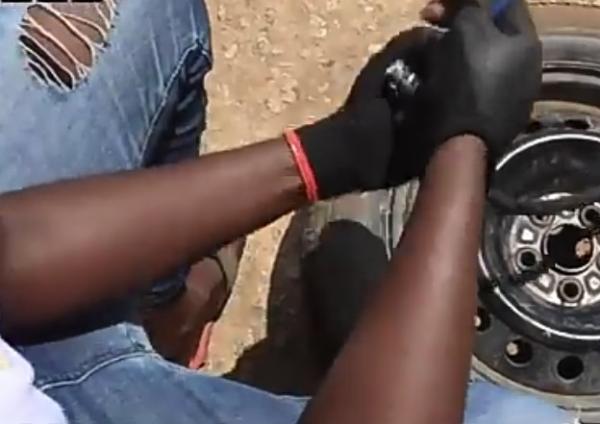 After spending over two weeks in a Libyan prison, the Edo Lady said she got to Italy from Libya in 2015 after agreeing to work to pay back to her sponsor the sum of £35,000 (N17 million).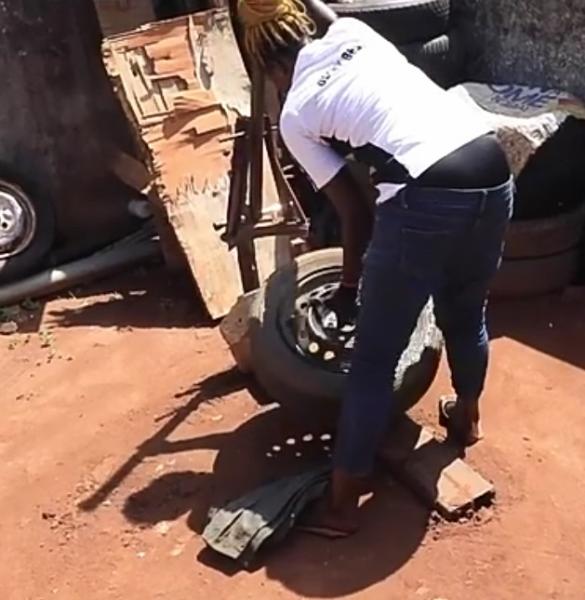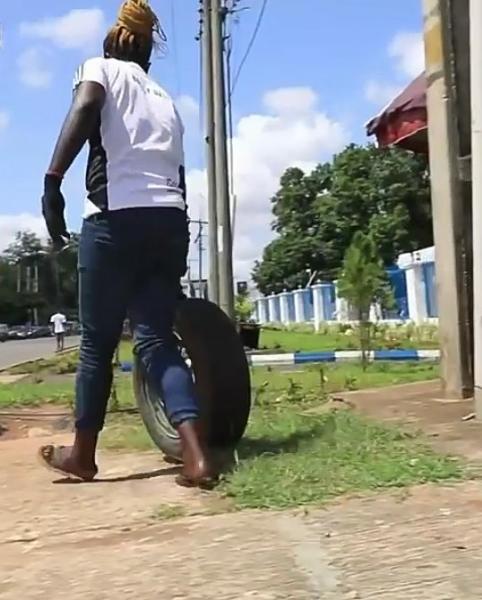 After finding that the only work available in Italy was prostitution, she said she reported herself to the police authorities, who fast-tracked her return to Nigeria.
With no job in hand months after returning to Nigeria in 2017, she she took interest in vulcanizing job despite being a male-dominated occupation.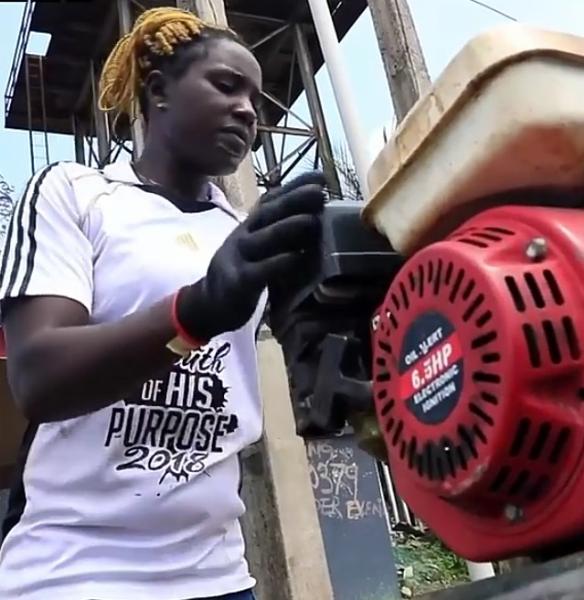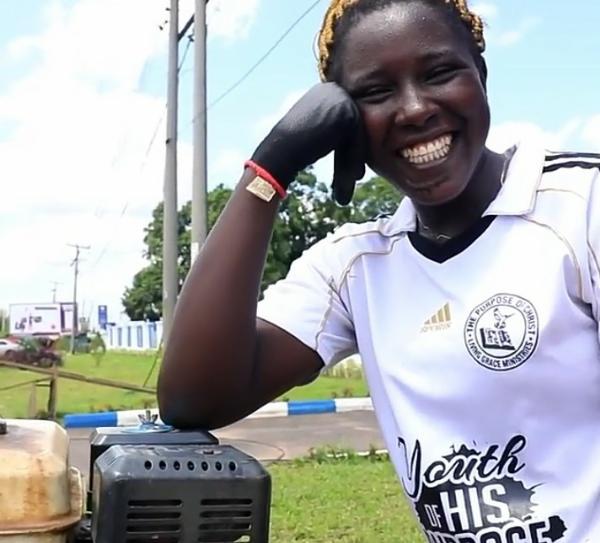 Now, she makes ends meet doing her dream job. According to her, she makes about 3k to 5k in a day — and over N100k in a month — which she said is enough to buy anything she wants.
Despite her boyfriend calling it quits on their relationship because of her new found profession, Becky said she has regrets about it.
Also See: Buy and sell cars faster on Carmart NG