See How Enugu Airport Looked Like In 1960 (PHOTO)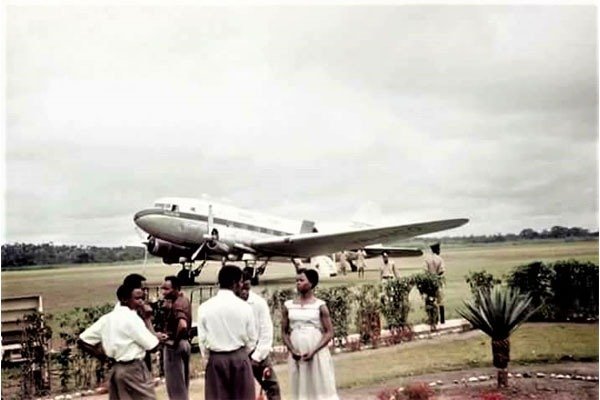 Below is photo of the Enugu airport, now Akanu Ibiam International Airport, in 1960
The Enugu airport was built in the colonial era as an aerodrome. It was later commissioned as a full-fledged airport on October 22, 1976, by the late Gen. Shehu Musa Yar'Adua.
The airport has since been operating as a domestic airport.  However, the Federal Government recently re-designated it an international airport.
Enugu Airport is now known as Akanu Ibiam International Airport. The Olusegun Obasanjo administration renamed it after the late Akanu Ibiam (1906–1995), a medical doctor and statesman who hailed from Afikpo in Ebonyi State.
The airport serves Enugu, the capital city of Enugu State of Nigeria, and nearby cities, such as Abakaliki, Awka, Onitsha, Nnewi, Afikpo, Okigwe, Nsukka, Ugep, Orlu, Idah, Otukpo and Ogoja.
On February 10, 2010, the Federal Airports Authority of Nigeria (FAAN) closed the airport for the first phase of major renovation and expansion.
The airport was re-opened on 16 December 2010, but the second and third phase of the construction work is still ongoing. The airport is being prepared for its new status as an international airport.
Below is a recent photo of the Enugu Airport (Kanu Ibiam International Airport)