Actress Etinosa Idemudia Receives A Benz GL500 SUV Gift, After Replying To A DM (Photos)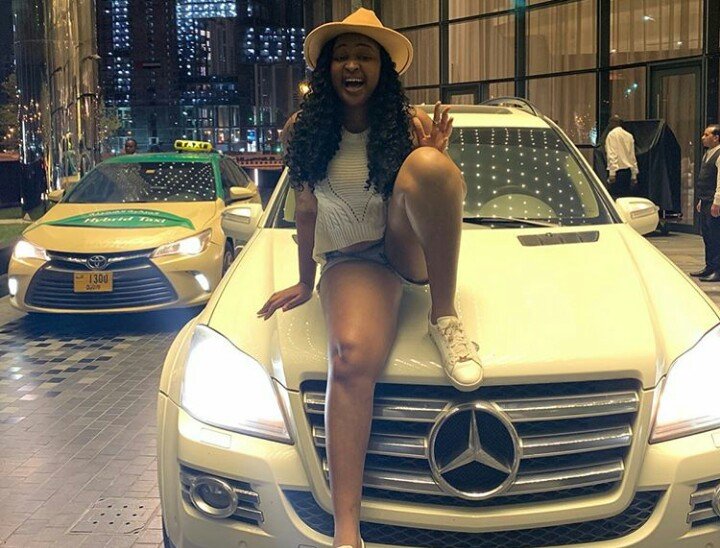 Actress Etinosa Idemudia Receives A Mercedes Benz GL500 SUV Gift After Replying To A DM (Photos).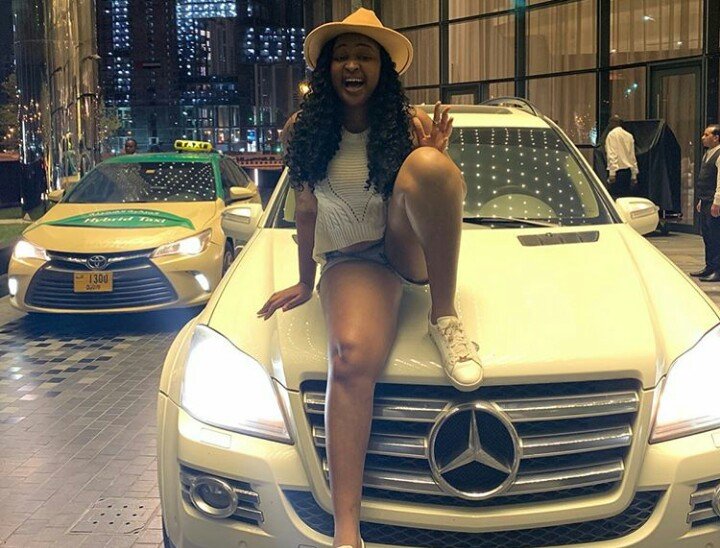 Etinosa Idemudia, a Nigerian actress,  took to Instagram to announce the heartwarming gift she got after replying to a DM. She got a Mercedes Benz GL500 SUV from an anonymous human being that slid into her DM. According to her, it's the biggest surprise gift she has gotten in her life.
Etinosa is a also a social media influencer, film maker and internet celebrity. She attended Covenant University where she bagged a degree in computer engineering.
She wrote;
SWIPE LEFT 😭🙌🏻 my Joy knows no bounds
Indeed my Dubai trip comes to an end with the biggest surprise gift I have ever gotten in my life.. It's not even my birthday and I am not going to say "it's God o" or "is hardwork" or "perspire to inspire" it's not anything but a God sent Angel who once reached out to me via my DM!! me Like I am still crying I am humbled like I no know wetin to talk. See Dubai no cold but cold dey catch me. Automatic cold just hook me. I dey cry like Omomo dey use my inhaler dey wedge my chest. Ahhh God know say for this my life Na biggie belle I get I no get pride 😭 is like a dream I don't want to believe yet That meI am leaving Dubai as a Mercedes Benz owner. And to think that all these started from just a DM! GIRLS REPLY YOUR DM O😭😭😭
I AM SO SO GRATEFUL. MY HEART IS FULL OF GRATITUDE. 🎉 🎉🎉 #CHIPWHIP 🚨🙌🏻🙌🏻🙌🏻🚀
#ActressEtinosaIdemudia #AboveOnly🕊
The GL500 SUV is one of the various models of the Mercedes Benz GL-Class. It is powered by a 5.5-liters V8 engine that is capable of producing 383 hp matted to a 7-speed 7G-Tronic automatic transmission. Added to that, the Mercedes Benz GL500 is a full-size luxury SUV.
See More pictures below;