Family Survived A Car Accident In Calabar Without Injuries (Photos)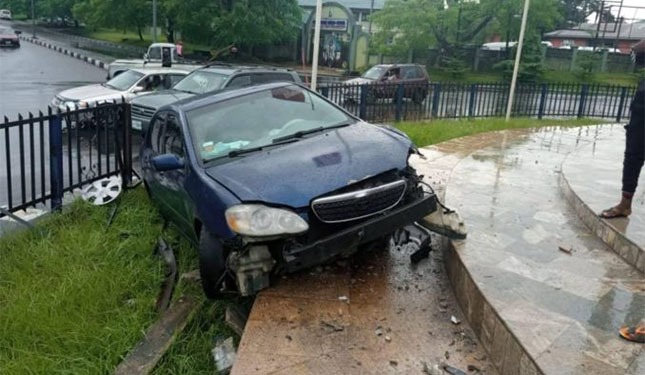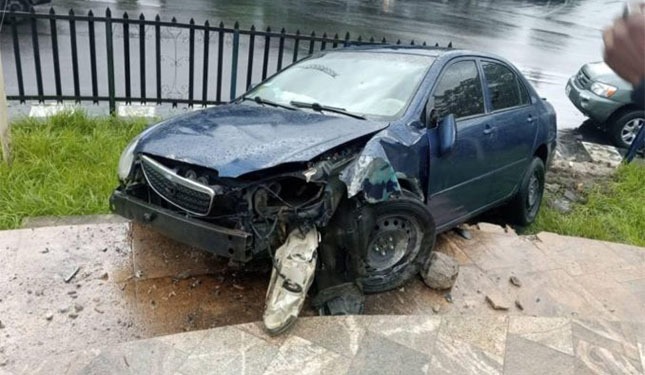 A family survived a car accident that happened on Saturday following the heavy downpour. The incident occurred in Calabar Metropolis, Cross River State capital and no life was lost as the family escaped. The car, a Toyota Corolla rammed into the famous Mary Slessor roundabout along Mary Slessor Avenue, Calabar Municipality.
According to eyewitnesses, the vehicle was coming from Marian Road (by FRSC), when the driver lost control and rammed into the roundabout, breaking the short iron fence and damaging the front of the car. The driver took to Twitter to narrate his ordeal as he thanked God for saving their lives. He said.. "It could have been worse but thank God I and my siblings survived with no injuries".
From the looks on the car, it's not a total write off as its only the side of the front is badly damaged. The engine seems not to be really affected so it can be fixed.