Father Made A Bugatti Centodieci Out Of Wood For His Son (Photos And Video)
Building a car from home is no mere feat as it can take years to complete, however, what if you wanted to build, say, a Bugatti Centodieci, out of wood? Well, that is exactly what this dad has created. He has carved a Bugatti out of wood and created it for his son to drive. This is an amazing piece of art that took many man-hours to produce.
The employees from ND – Woodworking pulled out all of the stops to create an extremely detailed reproduction of the particular car. Many of the bodywork was truly carved utilizing a chainsaw and chisel. After a laborious begin, the car began to take form on the entrance. Even with a wooden mannequin, it's clear that the LED angel-eye headlights are one of many focal factors of this car.
Along with incredibly detailed work, the scale model features functional headlights and taillights along with driven wheels and steering. The wood seats might be a bit hard, but the end result is unparalleled in detail and functionality. To offer some perspective, each wheel is hand-carved to replicate the exact profile and proportion from the real car. The father and son live in Vietnam, and we can only imagine the joy on his son's face when he first saw the car. There is footage showing his son driving the car outside and the smile on his face says it all.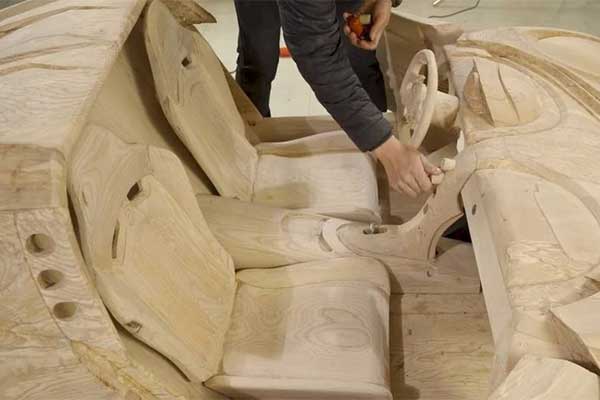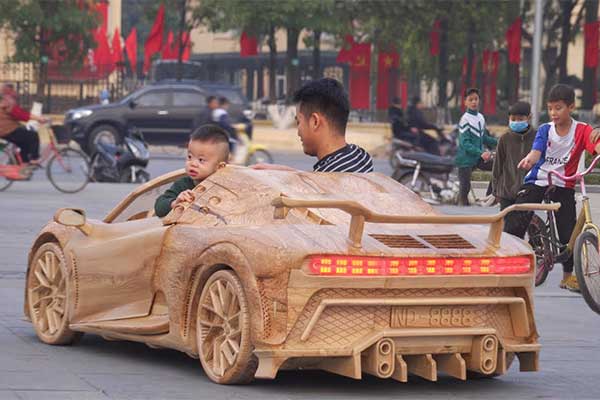 Video