This Toyota AA Is The World's Smallest Car Whose Size Is That Of A Rice Grain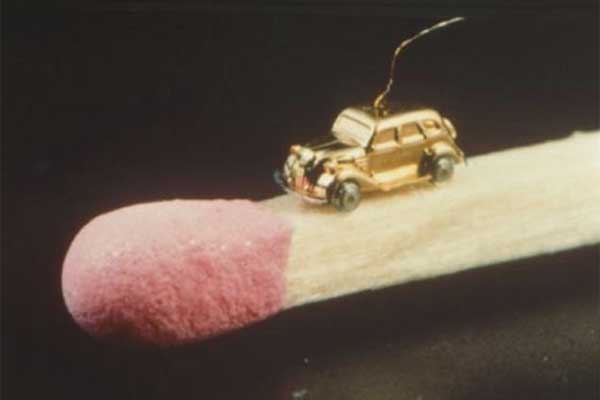 Toyota is known for reliability and they sell like hotcakes but way back in 1995, they created the smallest car called Toyota AA based on the 1936 model. This car is as small as a single grain of rice and guess what? It is motorised. The Toyota AA has already entered The Guinness Book of world records and no car manufacturer has broken the record to date. Furthermore, we would like to add that the Toyota AA is the brands' 1st passenger car.
This isn't actually a Toyota product, though it is related to the carmaker in a way. It was created by a Toyota affiliate, Japan's biggest auto parts manufacturer, Nippondenso, or Denso. People might think that creating the world's smallest car is a waste of time when they are not mass-produced but the craftsmanship, skill and dedication Denso put into the project is unbelievable. Denso was looking to showcase its ultra-precise machining and semiconductor capabilities, and it chose the smallest platform to do so. Back in the day, semiconductors were just churning out and the Toyota AA was chosen to test their abilities.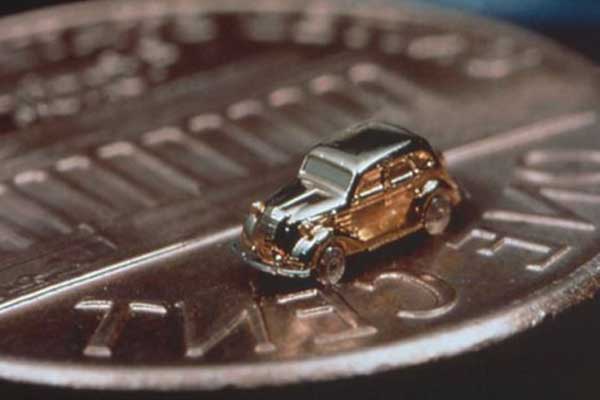 For a car this small, the Toyota AA microcar took four years to become a reality. A team of 20 people worked on it, which makes sense if you consider it's made of 24 individual parts, some of them no bigger than a speck of dust. The car is 4.785 mm (0.188 inches) long, 1.730 mm (0.068 inches) wide and 1.736 mm (0.068 inches) high. As small as it is, the microcar has most of the stuff you'd expect on its life-size counterpart. It has wheels and tires, bumpers (front and rear) headlights and taillights. The bumper is 50 microns thick (half the width of a human hair). The motor comprises five parts, and its coil is 1 mm (0.039 inches) in diameter.