Federal Fire Service Has An Important Message For All Nigerians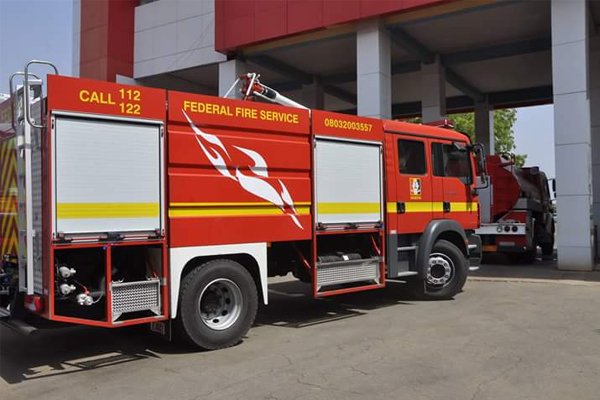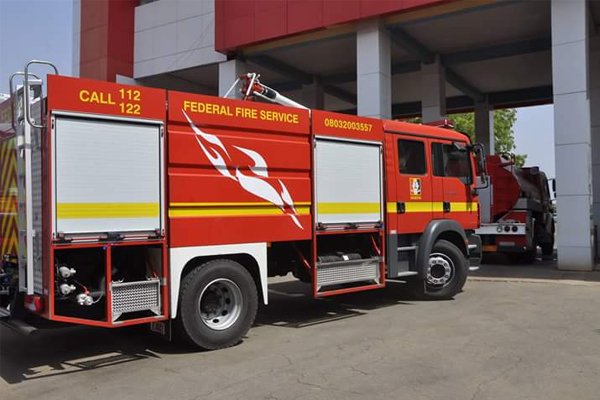 The Federal Fire Service has called on Nigerians to respect and clear the road when they hear the siren of a fire truck coming.
Obviously, some drivers are angry with the rate at which every Tom, Dick and Harry wants to intimidate every one on the road with their convoy and siren because they are late for a meeting or have a flight to catch. However, it is advised not to pour that grievance on a fire truck or an ambulance which is on a mission to save lives. Some drivers argue that the emergency vehicles might be empty with no mission at hand. Someone once said he cleared the road for one of such emergency vehicles wailing its siren only for the driver to stop at a beer palour then he realised that's where the driver was rushing to.
Nonetheless, nothing can justify obstructing a fire truck or an ambulance with the siren turned on. It may be a better idea to block High Networth Individuals with their convoy and police orderlies but I didn't send you message o.
Below is the message from the Federal Fire Service to anyone who has ever blocked or may ever intend to block a fire truck on a mission…
"Mr and Mrs motorist, do you know that the fire fighting truck you are obstructing might be responding to a call for your home or office which is on fire? Give way whenever you hear our siren. Help us to serve you better."