Trailer Driver Disappears After His Container Falls On A Range Rover (Photos)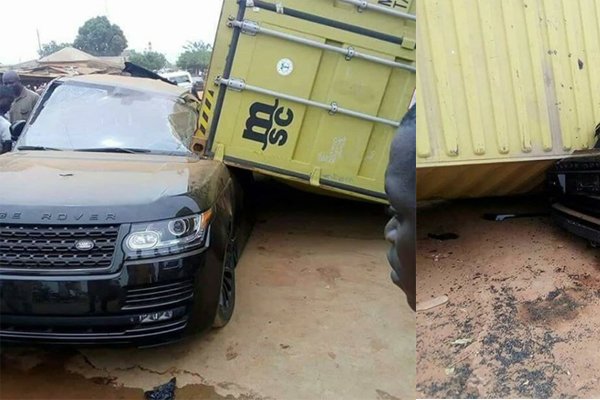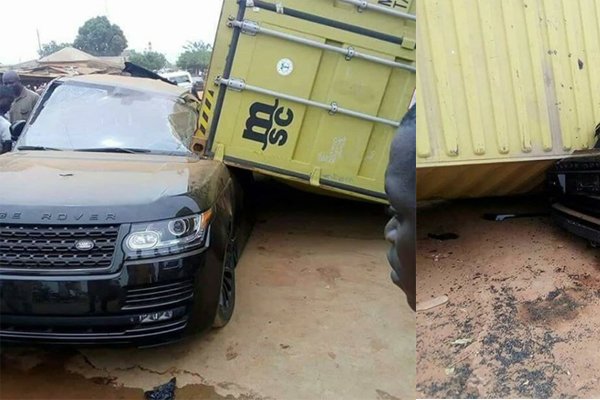 There are so many reckless trailer drivers all over Nigeria and this driver has proven to be among them.
Interestingly, the driver ran away after his truck tipped over and the container he was transporting fell on a Range Rover SUV in Oyo State.
The Range Rover was badly crushed and looks irreparable.
Thankfully, no fatalities were reported but hope the Range Rover has comprehensive insurance.