Ferrari Celebrates 75 Years Of Existence With A New Anniversary Logo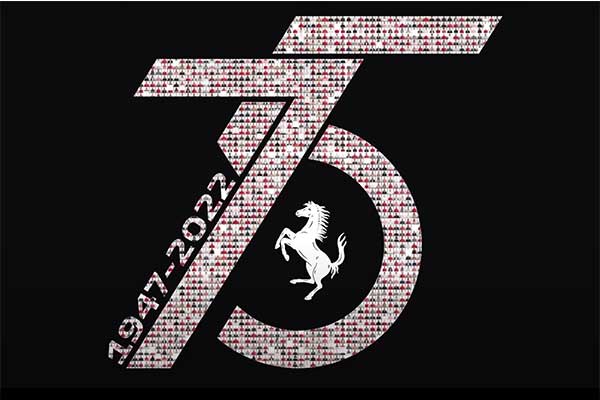 The sports car manufacturer from Maranello in Italy clocks 75 soon and to celebrate, Ferarri is creating a new limited logo to commiserate such a history.  The logo was created for the 75 years that have passed since Enzo Ferrari opened a small factory in Maranello back in 1947. It includes the number 75 alongside the prancing horse and the 1947-2022 lettering. To commemorate the milestone, John Elkann, Ferrari Chairman, introduced a sculpture of the iconic prancing horse. The latter is a giant puzzle, created with the help of all Ferrari employees who placed each individual piece.
Enzo Ferrari started the company in Maranello in 1947, in the aftermath of WWII. While most car companies were designing cars to use as little resources as possible, Ferrari intended to do something different. He wanted to build his dream race car.
The result was the famous 125 S, which made quite a statement. Unfortunately, racing doesn't pay the bills, so Ferrari reluctantly started manufacturing to feed his racing habit. His disdain for customers is well documented, and he remained stoic in his belief that the road cars didn't matter. He did love his factory and its workers, however.
2022 is shaping up to be a huge year for both the road and motorsport divisions of Ferrari. On one hand, the Purosangue will be introduced to capitalize on the growing popularity of high-end SUVs. On the other hand, Scuderia Ferrari hopes its next Formula 1 car will finally be competitive again and battle Mercedes and Red Bull under the new regulations coming into effect.