Kogi Lawmaker Donates Vehicles And Motorcycles To Vigilante Group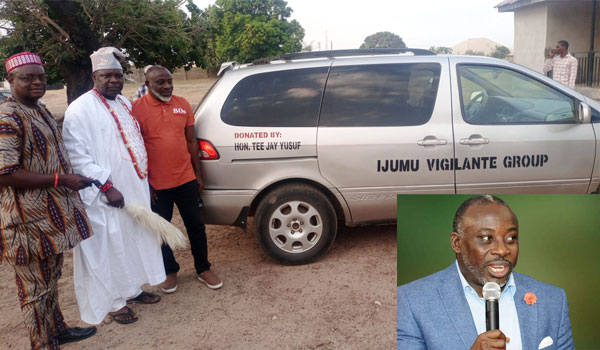 A member of House of Representative member, Hon. Tajudeen Yusuf, has donated two vehicles and four motorcycles to vigilance groups in his constituency in Kabba/Bunu and Ijumu Local Government Areas of Kogi State to combat insecurity.
The lawmaker had earlier presented a Hilux, two motorcycles to Kabba-Bunu Vigilance Group and an Explorer to Mopol 70, Kabba in Kabba / Bunu Local Government Area of Kogi State.
During the presentation of the items on Tuesday at the Palace of Olujumu of Ijumu Kingdom, Yusuf explained that the donations were part of his contribution to the security of the people in his constituency's lives and property.
Yusuf, who represents Kabba/Bunu/Ijumu Federal Constituency in the National Assembly, stated that the donations had nothing to do with politics and were made for people's safety and security.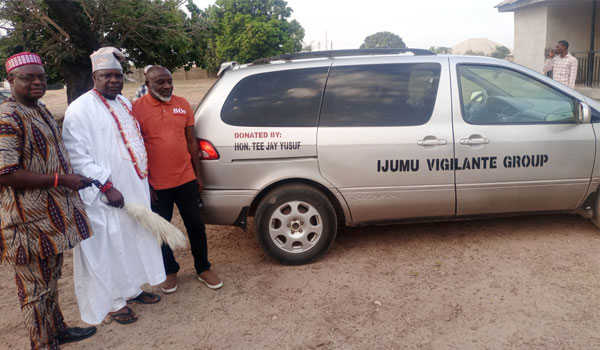 He stated his willingness to work with relevant stakeholders to make criminals feel uncomfortable in the Kabba-Bunu/Ijumu Federal Constituency and Kogi State in general.
Oba Williams Olusegun Ayeni, the Olujumu of Ijumu Kingdom, praised the federal lawmaker for the gestures, calling them timely and a step in the right direction.
Oba Ayeni pointed out that Ijumu is bordered by Ekiti and Ondo states, as well as Okehi, Kabba-Bunu, Mopamuro, and Yagba East Local Government Areas.
Mr. Kayode Olorunmaiye, National President of Ijumu Development Union, thanked the lawmaker for the donation and urged him to extend his road rehabilitation program to Ijumu Kingdom for equity, fairness, and justice.