Ferrari Returns To The Past With Release Of Limited Edition Daytona SP3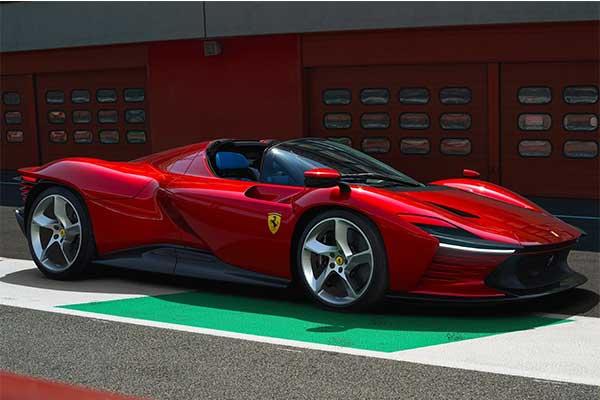 Ferrari went back to its root with this limited edition hypercar called Daytona SP3 which joins the brand's range of "Icona" series which consists of the SP1 and SP2.
The exotic hypercar was designed to honour Ferrari's 1-2-3 win in the 24 Hours of Daytona back in 1967. It has the most powerful internal combustion engine to ever come from Maranello, hiding under an aerodynamic low-slung body with a Targa top.
At the front, there is a prominent splitter and "bumperettes" referencing the 330 P4 (1967), while the sharp nose sits lower than the bulged fenders reminiscent of past Ferrari racecars. The LED headlights have a complex structure and a pop-up mechanism with retractable eyelids.
The rear end is probably the most dramatic view of the car that looks like a concept while sending serious retro vibes. The horizontal LED strip for the taillights is integrated into the numerous blades that cover the whole area above the carbon-fibre diffuser.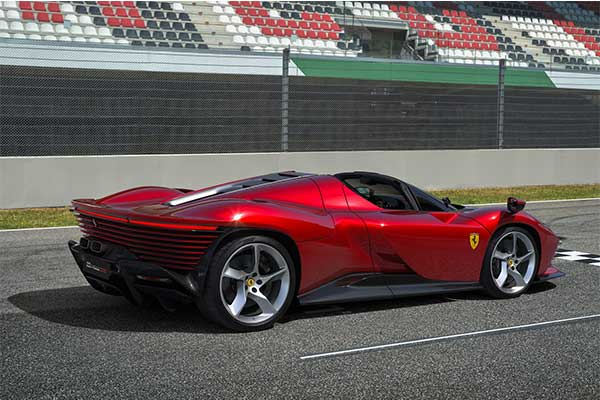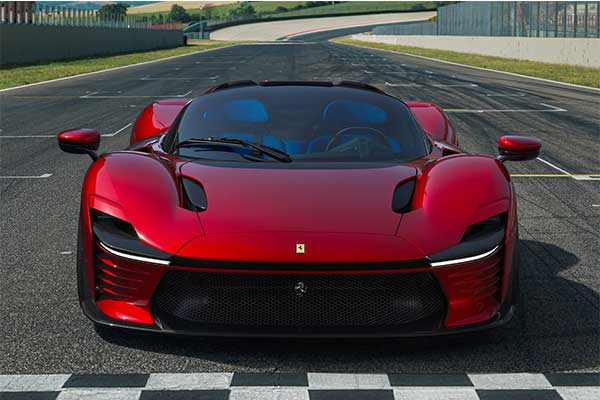 The Daytona has a wholly unique design that is the Ferrari's most aerodynamically efficient model ever built. Even the thick butterfly door features a large airbox that channels air to the side-mounted radiators.
Beneath the sultry curves of the spectacular Targa-style body, the Daytona SP3 is underpinned by the mid-engined chassis of the LaFerrari Aperta. A strict two-seater with a mid-mounted engine, the Daytona SP3 features Ferrari's most powerful engine ever built – a 6.5-litre naturally aspirated V12 producing 829 horsepower (SAE) and 514 lb-ft of torque, with a heady redline of 9,500 rpm. These outputs are dealt to the rear axle via Ferrari's seven-speed F1 dual-clutch automatic gearbox, resulting in a 0-62 mph sprint of just 2.85 seconds, a 0-124 mph run of 7.4, and a top speed north of 211 mph.
The interior design is uncluttered, but far from retro. A 16-inch curved digital instrument cluster is the only screen in sight, while gear selection is handled by a series of buttons on the centre stack. The steering wheel is similar to the one found in the SF90 Stradale, dubbed by Ferrari as the Human Machine Interface with touch controls located conveniently so eyes can be kept on the road and hands on the wheel at all times.
Only 599 Daytona SP3 will be made with a price tag of more than $2 million and with all limited hypercars, its possible all have been already been sold out with deliveries to start next year and end by 2024