First And Last Monaro CV8 Set To Be Auctioned Off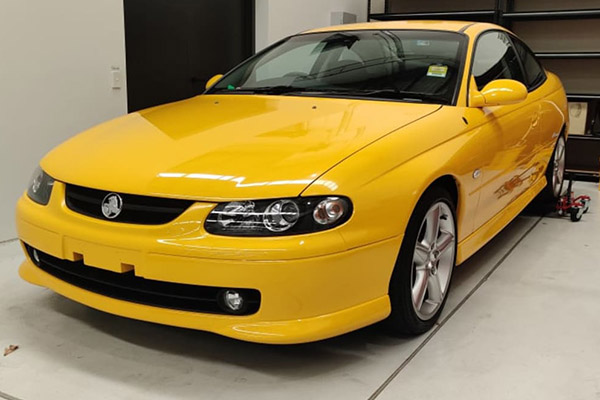 The first and the last Australian-made Holden VZ Monaro CV8 cars are about to be auctioned off by Shannons Auction house.
Both cars are completely original, showing insignificant kilometers on each of their digital odometers.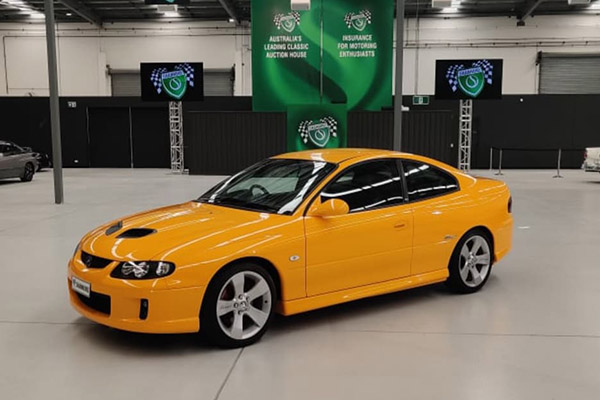 A pair of Aussie muscle classics have been spotted at the new Shannons Auction house in Eagle Farm, Queensland. According to the reports, they will be offered as separate lots in the Shannons 40th Anniversary Timed Online Auction, to be held 23-30 November.
Both cars are completely original, showing insignificant kilometers on each of their digital odometers. The history of both cars was well documented when they were delivered, but little is known of their fate since then. It's safe to assume that each was kept as part of a collection, given their simultaneous emergence from hibernation.
Originally destined for the garage of Holden Chairman Peter Hanenberger, the November 2001-build, Devil Yellow V2-model CV8 was instead delivered new to Trevor Young, owner of Biante Model Cars. The 5.7-liter liter, six-speed Monaro has left Mr. Young's custody some time ago, but still shows a mere 90kms on the clock and has never been registered.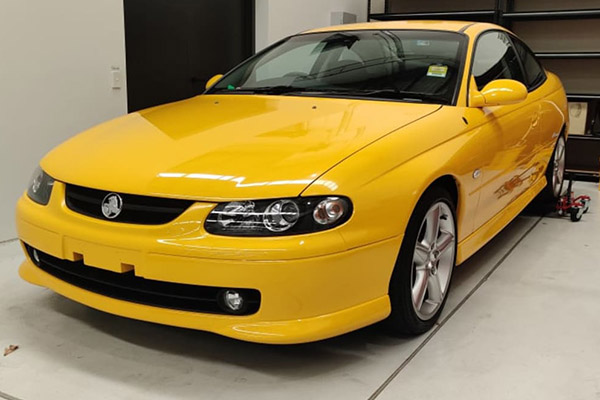 According to Joshua Dowling's book Monaro: Rebirth of a Legend (2003), the first Monaro CV8 wore build number 790015 and our understanding is that this vehicle wears that build number.
The final Monaro CV8, this time a VZ model, was built on 13 December 2005 and is a little easier to discern. The runout Monaros were all badged as CV8-Zs, however, the final car wore a single, gunmetal grey CV8-Z badge on the rear and was made with a mix of CV8 and CV8-Z parts.
The colour, 'Torque' was a special hue created by Holden Design, while interior trim also varied from the standard production cars.
The CV8-Z wheels were engraved 'Monaro' and Mike Simcoe's signature appears on the dashboard. Documentation states this car's VIN ends in 999999, which checks out with the final car produced.
It was given to the Leukaemia Foundation and sold via eBay to raise funds for the charity. The winning bid of $187,355.55 was, as at 3 March 2006, the most expensive item ever sold via eBay Australia. The odometer on the final CV8 shows just 27km!