The First SUV By Ferrari Will Be Called Purosangue; Will Arrive By 2022 (Photo)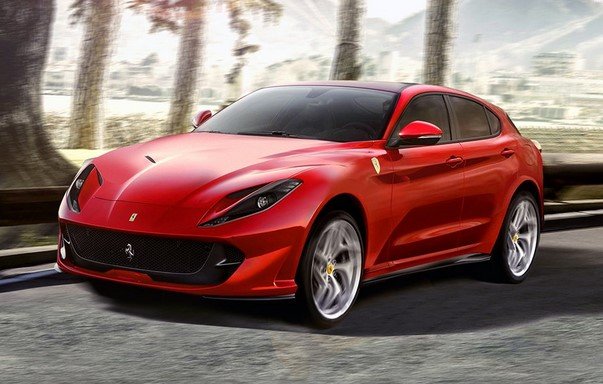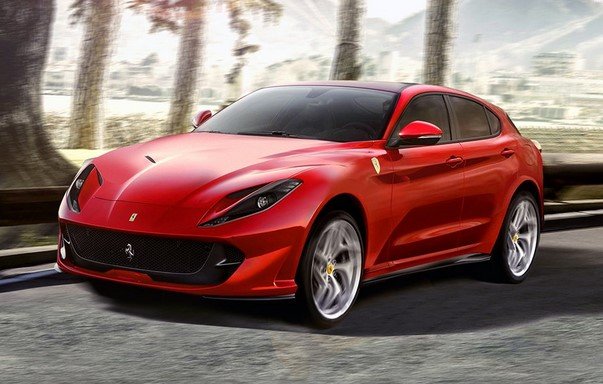 Ferrari is an Italian luxury car manufacturer that is based in Maranello. The brand was founded by Enzo Ferrari in 1939. Ever since the birth of Ferrari, they have not made any Sports Utility Vehicle (SUV).
They have plans to make their first ever SUV which will arrive by 2022. We won't be wrong if we say they drew inspiration from Lamborghini that made it into the league of SUV makers with their Lamborghini Urus.
This first SUV to be produced by Ferrari will be called the "Purosangue," which is Italian for "thoroughbred." According to Ferrari, It will have a hybrid drivetrain, which will power 60 percent of all Ferraris sold in 2022. In a nutshell, Ferrari will move back to small-displacement V6 engines paired with a hybrid system. It will also have new, innovative suspensions with variable ground clearance.
Enrico Galliera who is Ferrari's sales marketing chief warned that the average retail price for Ferraris will be increasing "significantly" in the years ahead. Potential Ferrari buyers should put this into consideration.
Let's relax and patiently wait to see what Ferrari is cooking for us.