Ford CEO Throws Jabs At Tesla Cybertruck Saying Its Not For Real People Who Do Real Work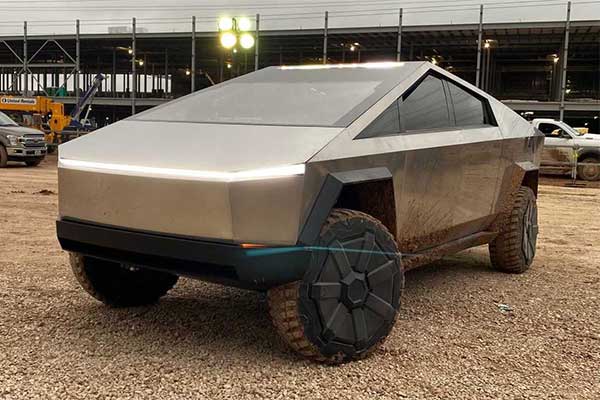 Ford CEO Jim Farley had some fighting words for its main competitor in the EV space this week. During an interview with CNBC's Jim Cramer, Farley slammed Tesla's Cybertruck, the upcoming competitor to Ford's very own best-selling F-150 Lightning electric pickup truck.
According to Farley, Ford knows truck and van customers "better than anyone". Thus, he said, "I make trucks for real people who do real work". Comparatively, he thinks the Cybertruck is designed "for Silicon Valley people", and "it's a cool high-end product parked in front of a hotel". On the other hand, the F-150 Lightning is "a different kind of truck".
The Cybertruck's design has been polarizing, to say the least, ever since its initial unveiling. It's a pickup truck, sure, but it looks like something from a dystopian movie more than it resembles any existing truck, Ford's included.
So while there has undoubtedly been a lot of excited anticipation for its constantly delayed release, Ford's CEO implies that was mostly from Silicon Valley tech types, and less from the "real people" that have had many trucks before, because they need them for work, and not just to show off "in front of a hotel".
Ford recently struck a deal with Tesla to make its EVs gain access to the 12,000+ strong Supercharger network in North America starting next year. "I have no problem being opportunistic when it comes to advantaging my customers", Farley said regarding this deal. "Our team didn't really hesitate because it's good for customers".