Ford F-150 Lightning And F-150 PowerBoost Hybrid Can Charge Other Electric Vehicles
The all-electric Ford F-150 Lightning and F-150 PowerBoost Hybrid truck can charge other electric vehicles (EVs).
It features a Pro Power Onboard, which allows the all-electric full-size pickup truck to be used as a mobile generator.
A 150kW DC fast-charger can also boost the battery of the F-150 Lightning from 15 to 80 % charge in just 41 minutes.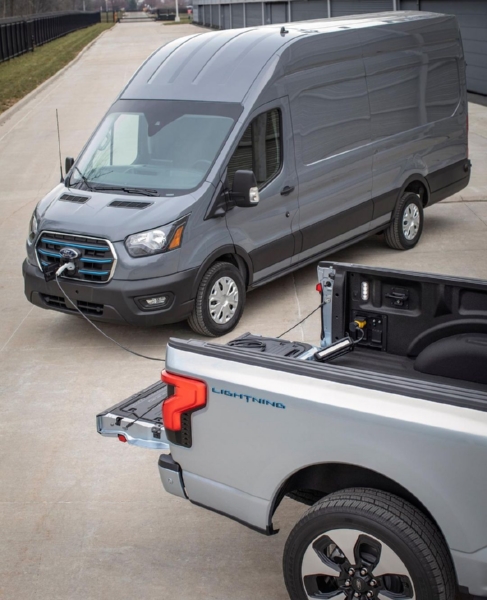 Back in May, US automaker unveiled the all-new Ford F-150 Lightning, which is an all-electric version of the company's best-selling pickup truck, to disrupt the lucrative $100 billion+ truck market.
The all-new Ford F-150 Lightning debuted with several new features, including a Pro Power Onboard, which allows owners to use their full-size pickup trucks as a mobile generator.
Thanks to Ford's Pro Power Onboard 240 volt outlet, recovering an empty Electric Vehicle (EV) on the highway will be the same as ICE Vehicles.
Ford F-150 Lightning Pro Power Onboard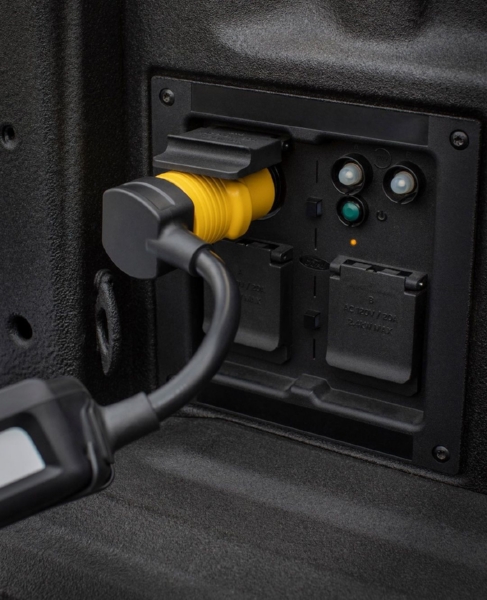 The optional Pro Power Onboard system, which is also available to all-new F-150 PowerBoost Hybrid, have the power to charge other Electric Vehicle's that use an SAE J1772 charge port.
The electric pickup truck also features a 'Power at Home' function. This has the capacity to use 9.6-kW of the battery charge to power a home if there's a black out for up to 10 days.
Customers who buy the truck capable of 150kW DC fast-charging will get a 150kW DC home charging station. This will allow them boost their battery from 15 per cent to 80 per cent charge in just 41 minutes.
The 230 miles to 300 miles Ford F-150 Lightning has a starting price of $39,974, which is $10,000 more than the cheapest petrol version of the F-150 and also cheaper than its competitors like the Tesla Cybertruck, Rivian R1T and Hummer EV pickups.