Ford Recalls More Than 700K Previous Generation Explorer Worldwide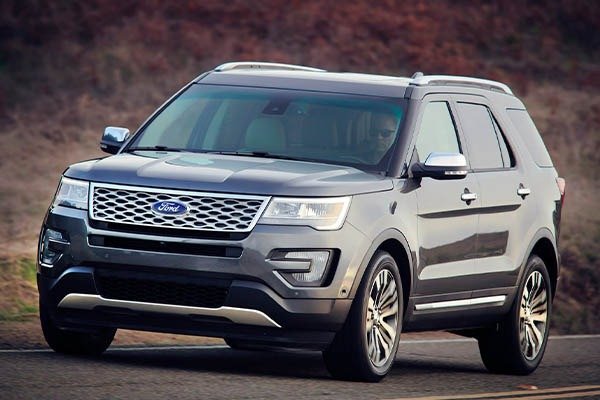 Ford Explorer of the model year 2013 to 2017 has been recalled around the world following reports of six injuries related to steering issues in North America.
The auto company said the recalls were for the 2013-2017 models of the Explorer. In a press release, Ford said that "affected vehicles may experience a clunk noise, unusual handling, or a misaligned rear wheel."
Ford noted that these particular Explorer models may have problems with a fractured rear suspension toe link that "significantly diminishes steering control, increasing the risk of a crash."
Ford indicated that wintry weather could be a particular concern for the impacted Explorers, saying in the release that the affected vehicles in the US are located in "high corrosion states" or regions where there is a combination of cold weather, high humidity and significant road salt use.
The company said that of the 774,696 recalled vehicles, 676,152 were in North America and 59,935 were in China. The remaining recalls took place in Europe, South America and other international markets.
So far, Ford says that it knows of six incidents that caused injuries allegedly related to this issue. Ford says it will begin informing owners the week of August 23.