Report: Kia Stringer Sports Sedan To Be Discontinued Due To Poor Sales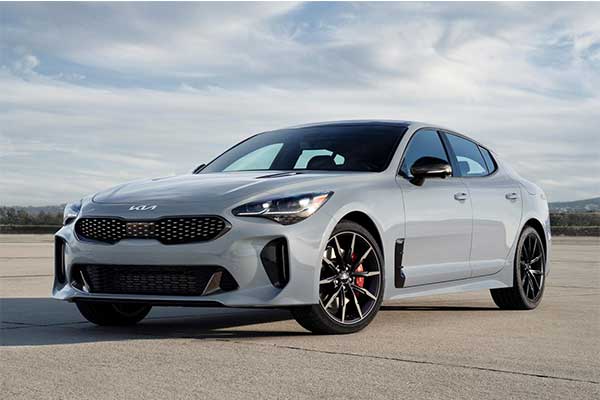 Kia's entrant into the sports sedan market has taken a toll as the Stringer will be discontinued after just 1 generation due to global slow sales.
According to The Korean Car Blog, Kia has reportedly decided to end Stinger production by the second quarter of next year. A previous rumour claimed the Stinger would survive until 2024 but plans may have since changed. Apart from the poor sales (which is the major reason), Kia wants to use the Stinger assembly line at its Sohari plant in South Korea to build more electrified models, including the upcoming Carnival Hybrid minivan.
The report paints a bleak future for the sports sedan, but we advise a grain of salt with this information. The Stinger just underwent a facelift for all markets, with the US version being brand new this year. Completely dropping the model after such investment seems unlikely, and South Korea isn't the only place where Stingers are built. If the timeframe for the Sohari facility is correct, lower-volume production could continue in other locations.
From 2019, just 13,884 Kia Stringer examples were sold in the US. This dropped to 12,556 in 2020. The ongoing semiconductor chip shortage crisis isn't helping matters in 2021. The Stinger is also the slowest-selling Kia model in the US and Europe.
Despite these figures, Stringer has done an excellent job as an image builder for the brand. In the near future, it may come out as an EV which is now becoming a norm.