Kia Refreshes The Stinger Sports Sedan For 2021 (Photos)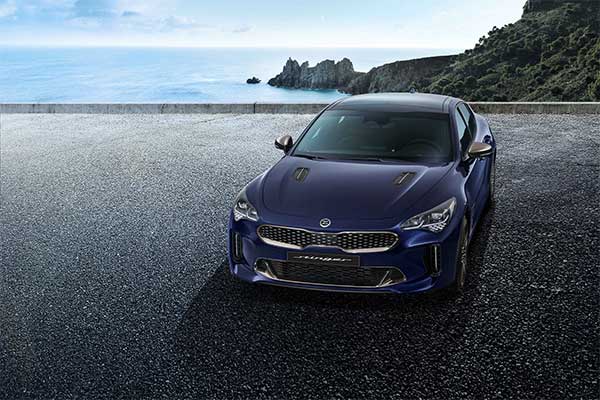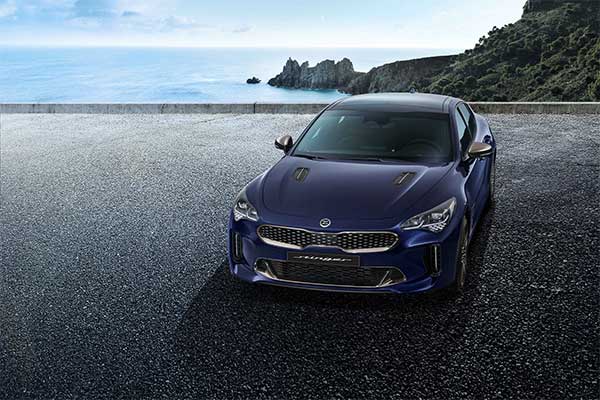 When Kia launched the Stinger sports sedan, it was greeted with lots of positivity as it is the brand most practical sedan. Just after 3 years, Kia has given a light refresh with upgraded interior and improved exterior aesthetics. Rumours were circulating that Kia will discontinue the Stinger but with this 2021 upgrade, everyone is safe.
Upfront, Kia has fitted new multifaceted reflector LED headlights with a tweaked design and incorporated LED daytime running lights. These new lights are slightly darker than those of the pre-facelifted Stinger. The new lights give the sports sedan a more high-tech light signature. The rear has the most significant change as Kia has created new taillights with a full-width LED light bar. Found within the new taillight units are turn signals with a collection of 10 individual LED units each, arranged in a grid pattern to mimic the look of a checkered flag.
The interior also gets a little upgrade as it's now brighter than before. A new 10.25-inch widescreen infotainment and navigation system is incorporated into the dash. Kia has also fitted a mood lighting system that allows drivers to select one of 64 possible colours. The lower section of the steering wheel also has a metallic finish and there is a chrome bezel around the central 7.0-inch gauge display. Elsewhere, the Stinger receives contrast stitching across the dashboard and doors. The centre console is available with aluminium or carbon fibre-style trim.
On the engines, expect it to remain the same with a 2.0-Turbo GDi (252hp) and a 3.3-litre twin-turbo V6(356hp). Both engines are equipped with an 8-speed automatic either in rear-wheel or all-wheel-drive.