Fully Loaded Tanker Falls, Spilling It's Content At Mile 2, Lagos (Photos)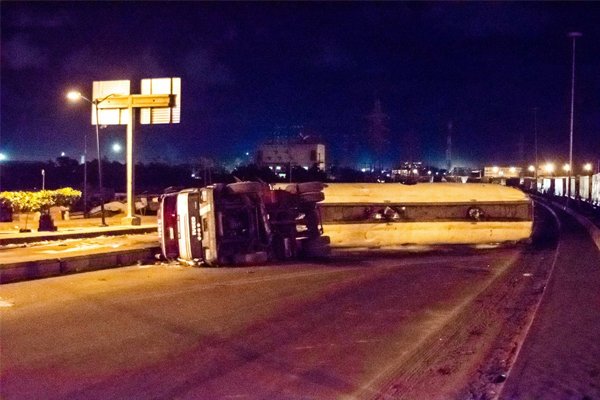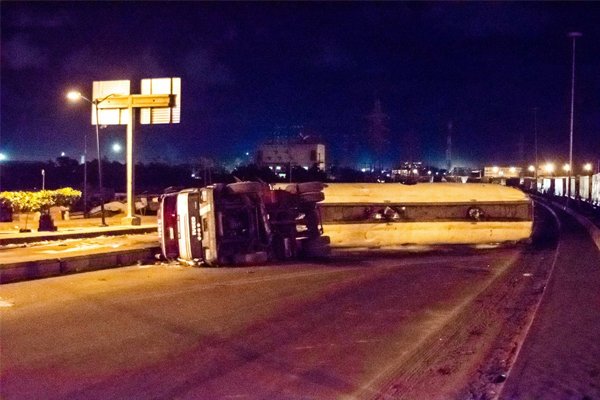 A fully loaded container truck fell along the Mile 2 road axis of Lagos state. The vehicle spilled its liquid content as a result.
However, the Lagos Response Unit (LRU) were on ground to salvage the situation. The articulated vehicle was later towed way.