These Beautiful Luxury Buses Were Produced Here In Nigeria (See Photos)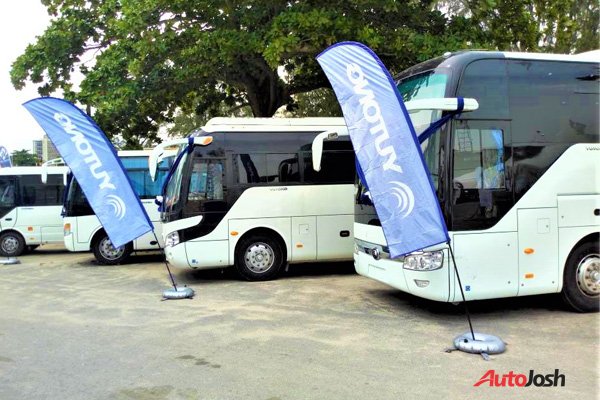 Despite the current harsh economic realities in Nigeria, Nigerian entrepreneurs are still doing great things.
These are images of some beautiful luxury buses captured during the recently concluded 13th Lagos International Motor Fair.
Here is the interesting thing: they were produced right here in Nigeria.
Even more heartwarming is that these different lines of luxury buses are specially designed to suit our bumpy and rough terrain. They are also fitted with very chilling ACs.
These are Yutong lines of Luxury buses. In terms of size, lenght and seating capacities, Yutong buses come in different categories.
These Nigeria-made luxury buses are far more affordable than other brand of imported luxury buses.
Yutong bus project is a Chinese automotive franchise. The Nigerian assembly plant is located in Igbo-Ukwu in Anambra state.
The assembly plant is operated by Kojo Motors Ltd.