Checkout This Nigeria-Made Mobile Mechanic Truck (Photo)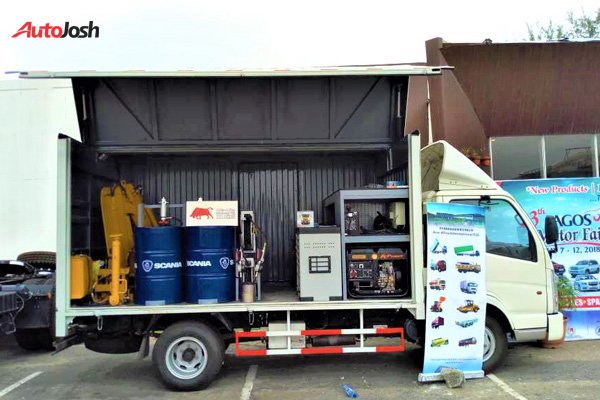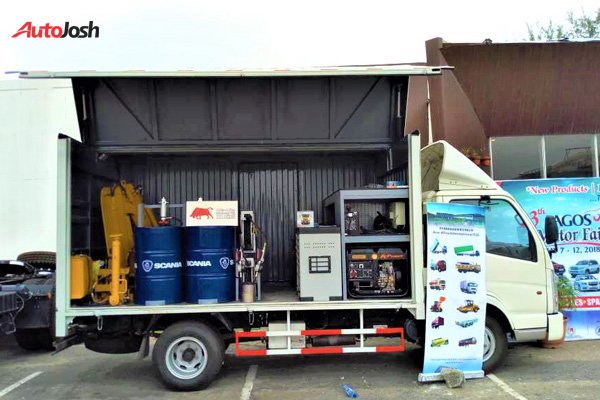 Seeing this huge assemblage of different gadgets on this truck can get one confused about what it really is.
The truck is a mobile mechanic workshop. Or more appropriately, it is a mobile mechanic truck.
The truck is built to integrate as many devices and equipment needed to effect mechanical, electrical and welding works on a distressed vehicle.
This mobile mechanic truck was one of the vehicles showcased during the recently concluded 13th Lagos International Motor Fair.
This particular truck is fitted with a power generator, a forklift, compressor, oil drain, welding machine, etc.
According to Chukwuemeka Okoro, the Sales Analyst, the truck can be custom-built to have as many gadgets and equipment fitted on it.
The truck is built in Nigeria by of Asia-Africa International FZE. Their assembly plant is situated at Ibeju-Lekki, Lagos.