Geneva Motor Show Births A New Joint Event With Qatar Tourism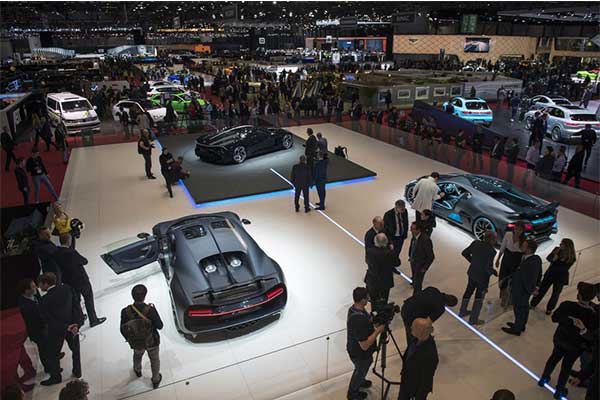 Organizers of the annual Geneva International Motor Show have struck a deal with Qatar's tourism board to split the hosting of the show between Qatar and the traditional home of Switzerland.
The show will be dubbed the Qatar Geneva International Motor Show (strange, we know) and the first edition is planned to take place in the autumn of 2022 or 2023. Final dates are expected to be confirmed in the coming weeks, with current plans to hold the event every two years.
"The joint forces with Qatar Tourism empower us to focus on the upcoming 91st edition of GIMS in February 2022, where we will be able to gather ideas and learnings for the new motor show in Doha," said Maurice Turrettini, President of the Permanent Committee of the Geneva International Motor Show.
After the Geneva International Motor Show was cancelled at the last minute in early 2020 due to the coronavirus pandemic, organizers of the event were forced to sell the show to Palexpo SA, which runs the exhibition centre in Geneva where the show is held. The event didn't run this year.
For Qatar, the new show will be a way for the country to boost tourism as it looks to diversify its revenues away from the energy sector. The country is also set to host the FIFA World Cup in 2022, the first time the event is being held in the Middle East
And to be clear: the Qatar show won't take the place of the original. The 2022 Geneva Motor Show in Switzerland remains on schedule to happen from February 19 to 27, 2022.