Ghanaian Ex-President And Pan-Africanist, Kwame Nkrumah's Cars Were Left To Rot Away At Museum (PHOTOS)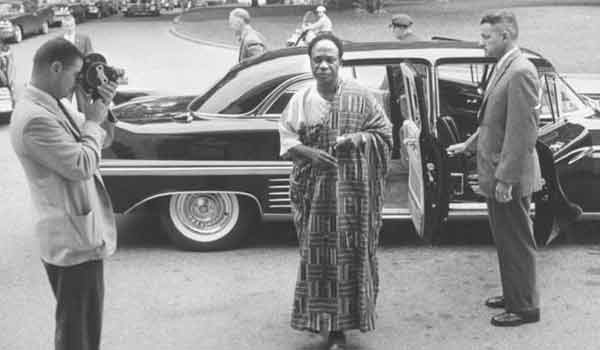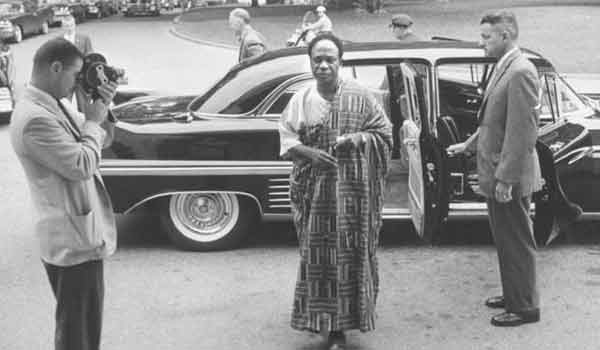 Dr Kwame Nkrumah, the first president of Ghana and the first president of a Sub-Saharan country in Africa, had impeccable taste.
From philosophy, music and cars, Nkrumah made sure he had the best of the best of luxury while fighting for the Pan-African course in Africa.
Nkrumah was a lover of cars. He had a number of choice cars. He was also known to have gifted close friends cars.
A famous rumour even had it that he gave a £2, 500 Ford Convertible Thunderbird to his "South African" mistress.
Dr. Kwame Nkrumah became Ghana's first Prime Minister in 1952 and retained this position when Ghana declared independence from Britain in 1957.
Having led the fight for independence, he is regarded by many as the founder of the country, despite acknowledgement of the other members of the 'Big Six'.
Kwame Nkrumah owned a Rolls Royce, Cadillac, 1961 Chevrolet Impala and a Mercedes 600.
Till date, the Rolls Royce remains in the custody of Ghana's State Protocol, while the Cadillac is on display at the Kwame Nkrumah Mausoleum.
While in exile in Guinea, after this government was toppled, President Sekou Toure, provided  Nkrumah with a Mercedes Benz. Though Nkrumah attempted to learn to drive whilst he stayed in Conakry he was never successful and was driven on his rare visits outside the Villa in the Benz.
In 2020, there was a revelation online of the rusty state of the cars at the Nkrumah museum.
The writer,  Femi Akomolafe, wrote, "Dry, dusty, dirty, and beggarly, the whole place looks like an abandoned project in dire need of care and attention. The Nkrumah Museum is simply an eyesore that should embarrass those that are charged with its maintenance".
The public outrage that this revelation elicited got to the attention of the government who restored the vehicle and placed it in a glass housing.