Ghastly Accident Involving A Trailer And BRT Bus This Morning (PHOTOS/VIDEO)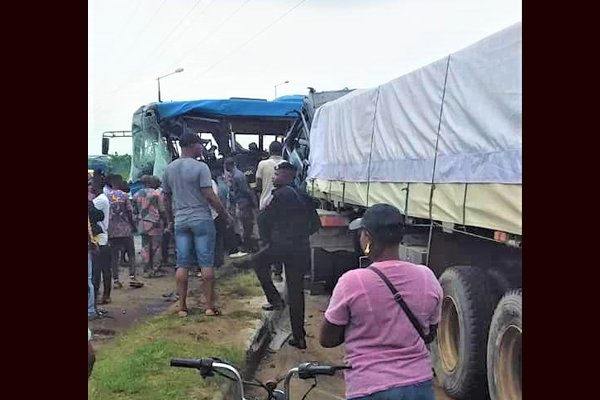 A ghastly accident involving a loaded trailer and a BRT bus occurred earlier today.
The trailer going inward Ikorodu skidded off the main carriageway to collide with the high capacity bus on the BRT corridor. Several passengers in the BRT bus suffered different degrees of injuries. An unconfirmed report suggests that some lives might have been lost. Casualties were later taken to the hospital.  The accident caused slow movement in and out of Ikorodu due to the presence of a huge number of onlookers.
Rescue, evacuation and recovery operations were supervised by the indefatigable officers of the LASTMA.
The accident caused a traffic backlog that extended to Oja bus-stop for those coming from Ikorodu. The backlog also extended to Asolo for those going into Ikorodu.
See photos of the accident scene and the video of the casualties below.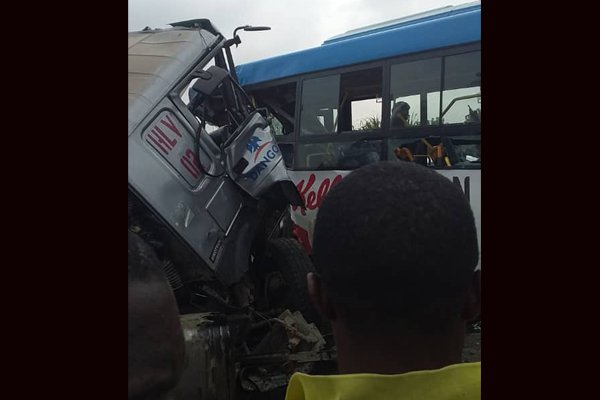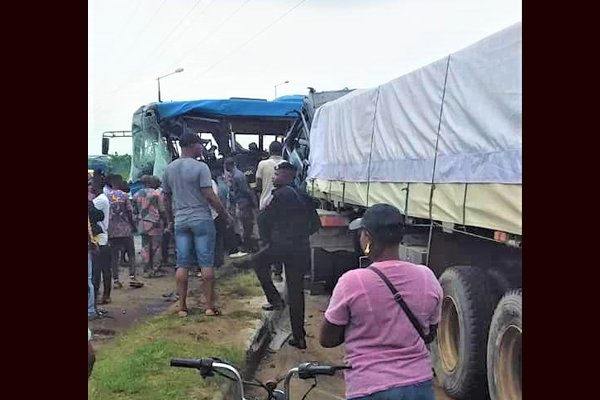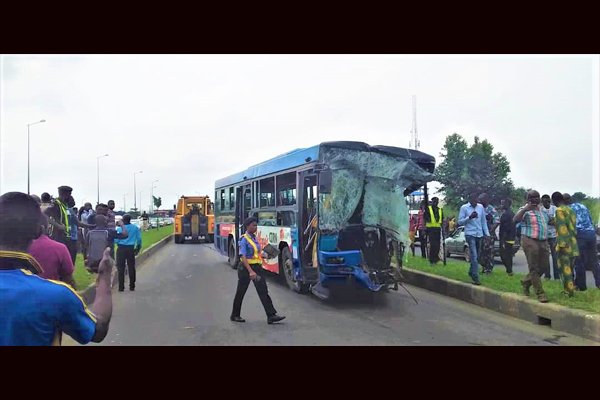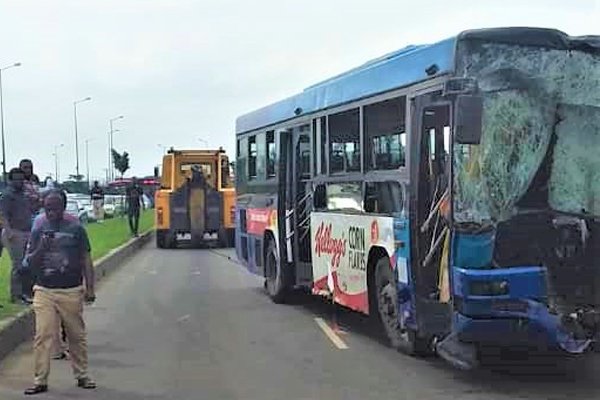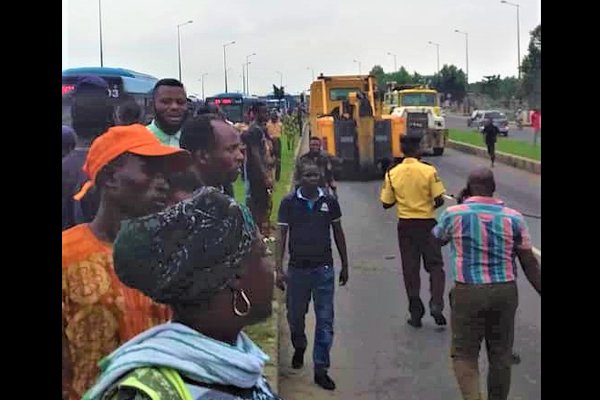 Photo Credit: LASTMA
Videos of affected people in the accident between Dangote trailer and BRT bus along ikorodu road , Lagos . #gidifeed pic.twitter.com/jMBavE5Lic https://t.co/mGBsn3COSA 👈 VIA link

— Avoid Lagos Traffic (@trafficbutter) August 27, 2019
Video Credit:  @trafficbutter