Good News As Tesla Resumes Reservations For Its Cybertruck Electric Pickup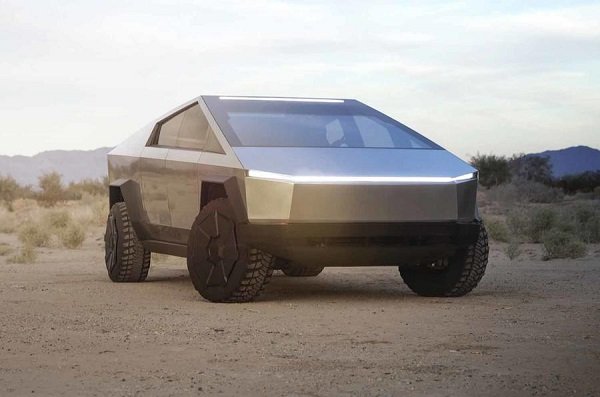 We have great news for those of you who wanted a Cybertruck but missed out on the first wave of reservations. Tesla just opened up order books again – at least in the US – and a lowly deposit of $100 is all you need to put your name down for the most controversial electric car this world has ever seen.
The Cybertruck has been in the making since that memorable November 2019 unveiling – the one with Franz von Holzhausen smashing the "bulletproof" Armor Glass windows. From then on Cybertruck was delayed time after time, but it went on "pre-orders" around the world with an estimated 1.7 million units reserved so far.
Tesla stopped taking reservations eventually, it even started refunding customers in Australia and Europe and confirmed that initially, the vehicle will be only available in the US. Then we saw various test units popping up all over the internet – clearly, the development was progressing, but it was taking much longer than anybody would like.
Eventually this year we started seeing a flurry of progress, the hiring campaign for Cybertruck assembly workers went live, the final iterations of the vehicle were shown at closed-door events and then eventually we saw the final product with its giant wiper out in the open – the cat was truly out of the bag.
And now Tesla is yet again taking $100 deposits for the Cybertruck on its website. There are no configuration options available, it is just a simple way to secure a place in a very long waiting line for undoubtedly the most controversial electric vehicle in the world.
Cybertruck will go into production in the next couple of months with the first lucky – and very patient – customers getting their hands on one before the end of this year. Tesla will have to make at least 200,000 of them every year in the hope to clear the longest order list in history.