Gov. Zulum Stops His Motorcade Along Boko Haram Infested Area To Lift 12 Girls Fetching Firewood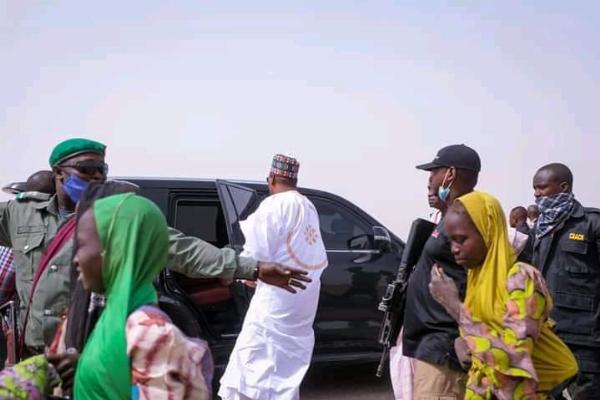 Governor of Borno State, Babagana Umara Zulum, stops his motorcade along Boko Haram infested area lift 12 girls fetching firewood to Monguno.
Professor Babagana Zulum was elected Governor of Borno State on March 9, 2019.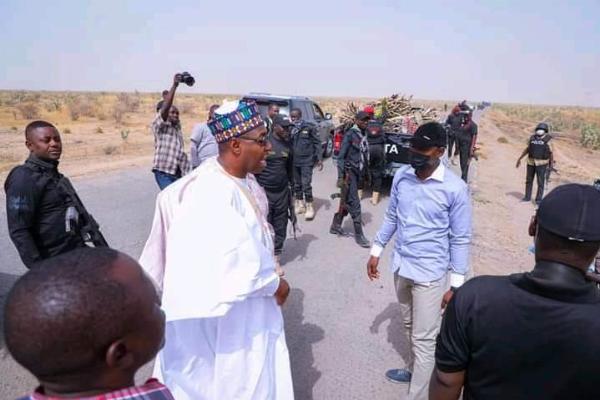 Governor of Borno State, Babagana Umara Zulum, earlier today (Monday), offered to give 12 young girls a lift back to Monguno after sighting them by the road side.
Zulum was reportedly moving to Monguno in northern part of the state when he ordered his convoy to stop in an area that is notorious for Boko Haram activities.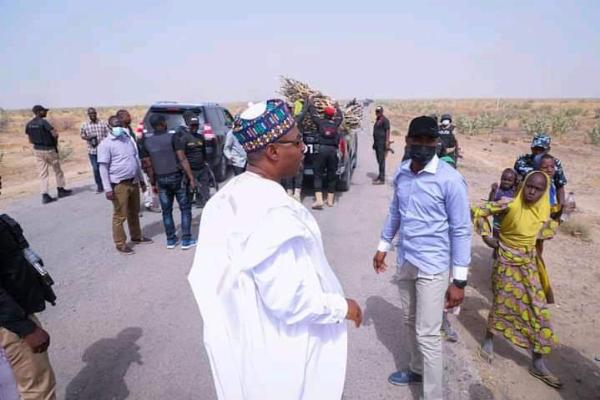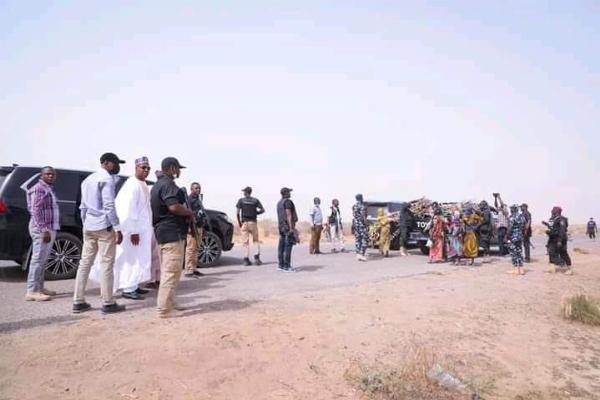 When asked what they had come to do at the place, the young girls said they were fetching firewood. The firewood reportedly serves as a source of energy to local residents whose livelihoods have been denied as a result of decade long insurgency.
After waiting for them to collect the firewoods, Governor Zulum gave the little girls a lift back to Monguno in his Lexus LX 570 SUV official vehicle. The bundle of firewoods was conveyed with Toyota pickup truck that was part of Zulum's convoy.
Babagana Zulum was elected governor of Borno State on March 9, 2019. He succeeded Kashim Shettima, who governed the state for eight years.
Just last month, Zulum, approved the payment of N13.9 million and car gift to a 65-year old medical doctor who continued to offer healthcare services to patients even when Monguno was faced with the most severe threats by Boko Haram.