Borno State Governor Gifts 65 Year Old Medical Doctor A Toyota Highlander (Photos)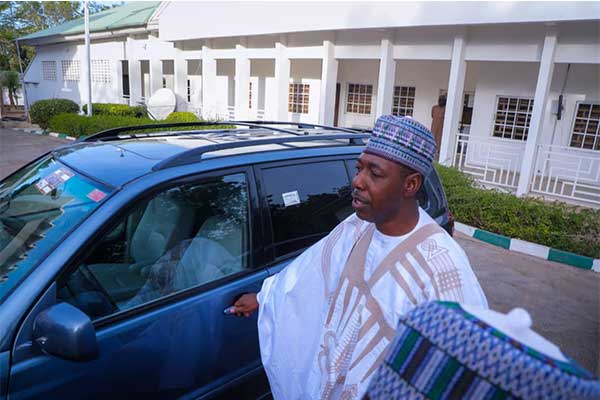 Borno State Governor, Prof. Babagana Umara Zulum awarded the sum of  N13.9 million to a 65-year old medical Doctor from Ogun State. A Toyota Highlander SUV was also gifted to him. The Doctor lived within the General Hospital in Monguno and continued to offer healthcare services to patients. When the town was faced with the most severe threats posed by Boko Haram in recent years, the Doctor still carried out his duties diligently.
Dr. Isa Akinbode, an indigene of Ogun State is a graduated from the University of Maiduguri. He joined the Borno State Civil Service where he served for 22 years before he retired in 2016. He retired at the Monguno General Hospital.
After his retirement, the doctor despite reports that he was once abducted and released by Boko Haram in Monguno, remained at the hospital. While there, he still offers voluntary medical services to patients. Then-Governor Kashim Shettima, during one of his visits to Monguno, directed officials of the state's ministry of health to engage Akinbode as a contract staff. Arising from bureaucratic procedures, officials at the state ministry of health in Maiduguri delayed formalizing the doctor's contract, even though he continued to serve.
Five years later, Governor Zulum on Friday directed that Dr. Akinbode be paid arrears of N13.9m which accrued since based on the terms of the contract directed by the former governor in 2016. Zulum also directed that going forward contract should be formalized for monthly entitlements. The Borno State Governor also presented a Toyota Highlander as a gift to Dr. Akinbode for his services to the host people of Borno. To further reward Dr. Akinbode, his daughter who studied Public Administration at the University of Maiduguri has been recruited into Borno State's Civil Service