Ogun State Governor Dapo Abiodun Seen Controlling Traffic At Night (Photos)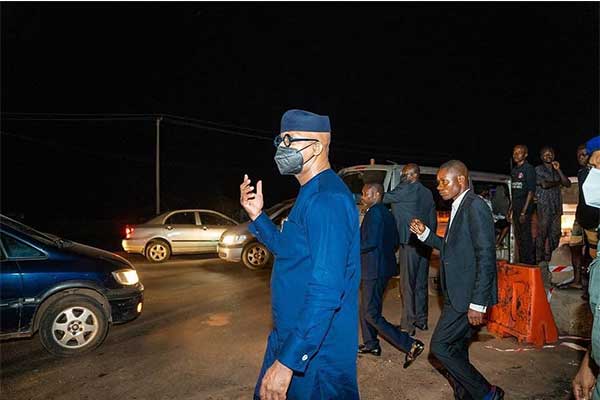 On Wednesday the 7th of July, the unthinkable happened as Ogun State Governor Mr Dapo Abiodun took the role of a traffic warden as he was seen controlling traffic at night.
This occurred in the Oke-Mosan area when the Governor was going home from work. Instead of him bypassing the traffic, the Governor came done from his car and started to control the traffic. According to the Governor, he said in a statement "I met heavy traffic congestion around Oke-Mosan, occasioned by the ongoing construction of the Abeokuta-Sagamu Interchange/Road, the attendant diversion and lane closure. I then alighted and joined traffic controllers in easing the movement of vehicles on their respective journeys".
Here are the photos of the Governor controlling traffic below…….