Gunshots Or Stones ? Gunmen Attack Abuja-Kaduna Train, FG Claims It Was 'Stone Throwers' (Photos)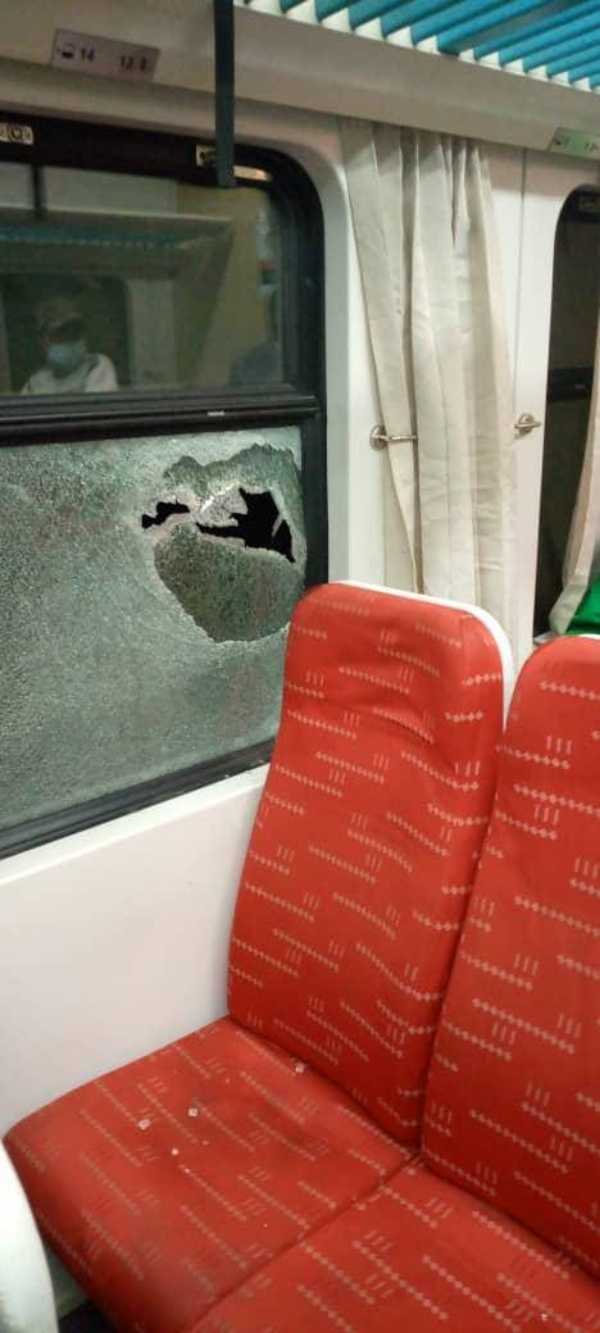 Stone or gunshots ? Fears as gunmen attack Abuja-Kaduna train. Police in Kaduna, who confirmed the attack claimed it was 'stone throwers.
A female passenger last night reportedly sustained minor injuries after a group of gunmen allegedly attacked a Kaduna bound train at about 7:30 am.
Pictures shared online shows broken glass window of one of the coaches. The shattered flying glasses reportedly hit a female passenger who suffered minor injury.
Speaking with News Agency of Nigeria (NAN), Police in Kaduna, who confirmed the attack, said that the train which left Abuja for Kaduna arrived safely.
The Command Public Relations Officer, ASP Mohammed Jalige, however, denied that the Monday night attack on a Kaduna-bound train was carried out by gunmen.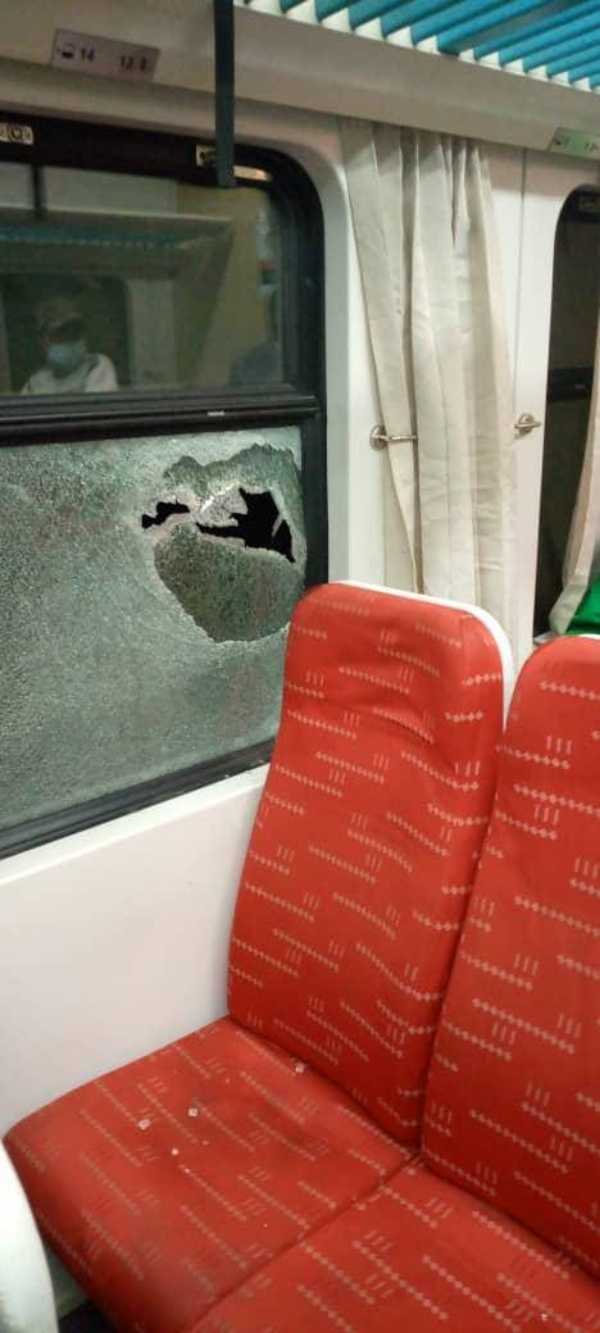 ASP Jalige said the moving train was attacked by some miscreants who threw stones around Rijana village, close to Kaduna.
"It was not a bullet or bow and arrow, what they threw are not aggressive weapons. It was not an attack, the train was moving. Our men in Rijana are on top of the situation,"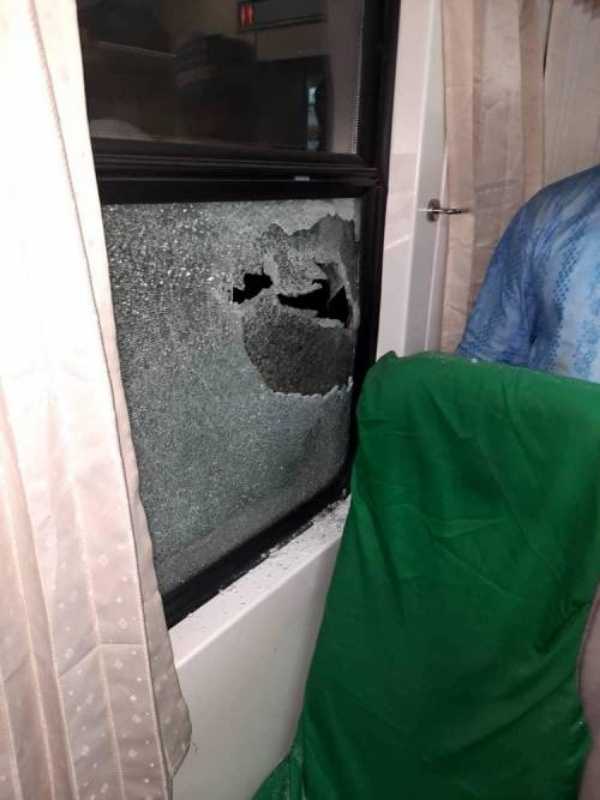 The spokesman said no suspect has been arrested for the Monday night attack; but assured that a thorough investigation is currently going on
"So far no suspect has been arrested but our men have been deployed in the area to trail the suspects,"
A good number of commuters travelling between Kaduna and Abuja now prefers to use the train service to reduce the risk of being kidnapped or attacked by robbers.