First Batch Of Trains For The Lagos-Ibadan And The Abuja – Kaduna Railway Axis Arrives At The Sea Ports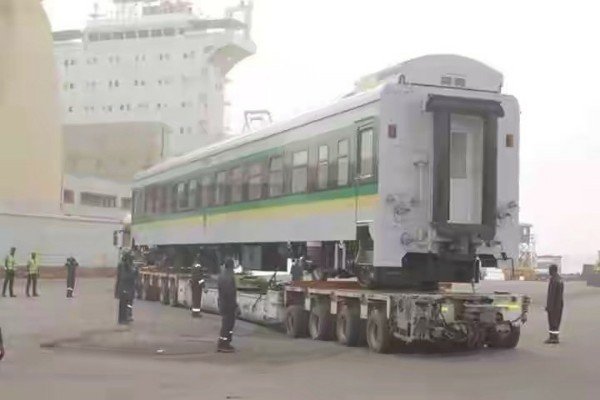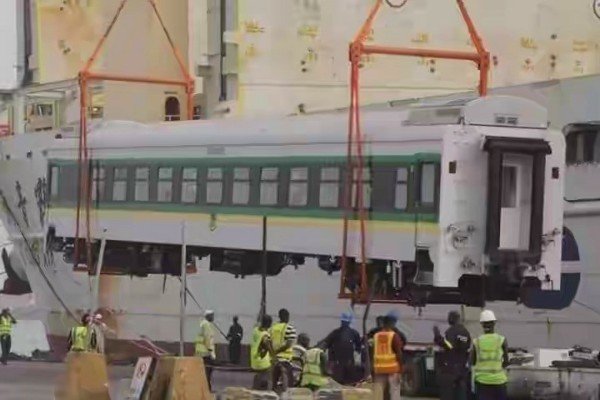 The Federal Government of Nigeria keeps fulfilling its promises despite the cancellation of the presidential election on saturday as the first batch of trains for the Lagos – Ibadan railway axis and the Abuja – Kaduna railway axis arrives at the sea ports.
The brand new trains carriages were pictured being offloaded from Chinese cargo ships and transported on a trailer to an unknown destination few days ago.
The train supply contracts were awarded to CRRC Qishuyan Co Ltd .The Chinese firm is expected to supply 9 DF8B(N) diesel locomotives, 6 DF11G(N) twin-unit  semi-high-speed diesel locomotive, 4 NDJ3(N) DMUs, and 2 DF7G(N) diesel locomotives.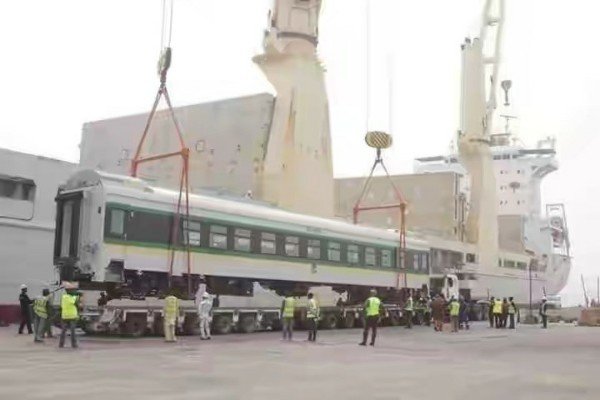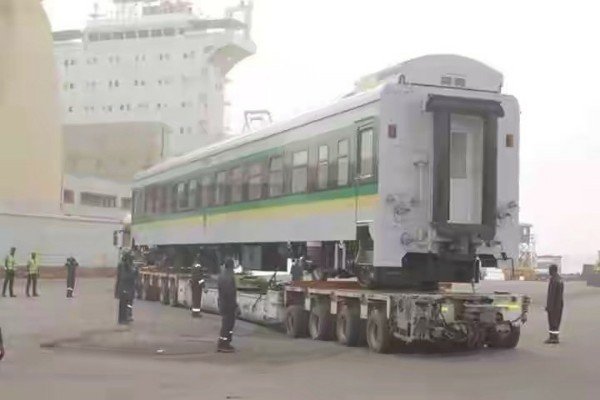 Sum of these newly acquired diesel trains will be used on the 156-kilometre new Lagos-Ibadan railway axis that will soon be opened for service in May this year.
Commercial operation will also commence on the 85km Iju-Abeokuta section of the new standard gauge line that is currently operating a daily free train.The daily free train service is expected to last for three good months.