Mercedes-Benz Creates G-Wagon Race Car In Partnership With Abloh (Photos/Video)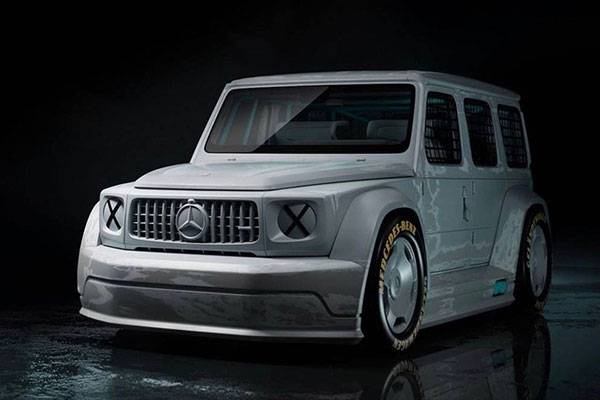 Creativity has birthed another weird car design as Abloh Creates First Of Its Kind G-Class Mercedes-Benz Race Car. This is the first outcome of a collaboration between automobile producers and Men's wear designer. The collaboration included Mercedes-Benz and Chief Creative Director and Founder of Off-White. It also engaged Men's Artistic Director of Louis Vuitton Virgil Ablo.
Abloh launched the project in a unique digital launch event.
The design was named project Project Geländewagen. This is a spin on a classic Mercedes-Benz, which re-imagines the company's G-Class as a streamlined racing car.
Abloh worked with Mercedes-Benz chief design officer Gorden Wagener on the one-off creation and while it's not driveable, it has been designed down to the last detail.
"I like things that stand out in a crowd," Abloh said in a joint video conference call with Wagener. The G-Class, he continued, which is often used for off-roading, has an "unassuming silhouette" which is better suited "for the mountain. "We played with this freedom of cross-pollinating different characteristics of race cars and car design," he explained.
Abloh sees his contribution as a sculpture, and it is ready to hit the art market. It may be technology that didn't exist yet, or show what the future would be," Abloh said.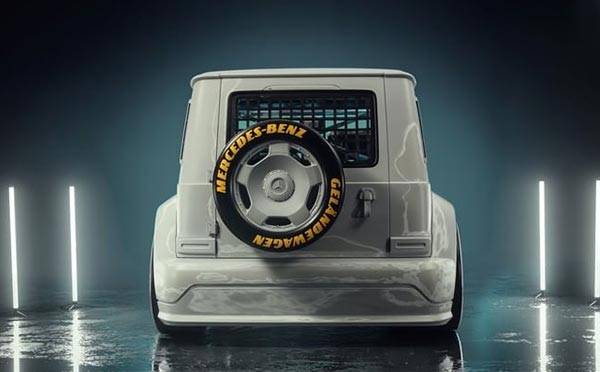 Project Geländewagen began when the celebrated fashion designer, artist and DJ, contacted Wagener and expressed interest in creating something together. They settled on a new concept inspired by the Mercedes-AMG G 63 model, and began envisioning how it would look on the racing track.
"We wanted to put the G into a completely different environment," Wagener said. "Everybody puts it off road…that's already out there. So we did the opposite. We turned it into a race car and put it down to the ground and put big racing tires on it."
Video Of The Mercedes-Benz G-Wagon Race Car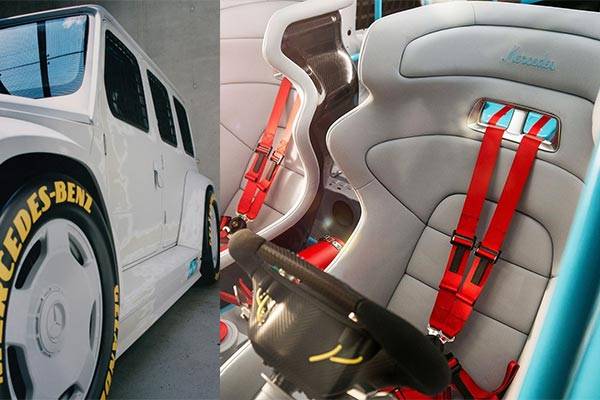 The duo started by reducing the form, "stripping off all unnecessary parts," Wagener said. The neutral color became a blank canvas. Then came the details suitable for the track. The baby blue roll cage and exhaust pipes, the curvilinear racing seats, analog gauges on the dashboard make it unique. In the meantime, bright red 5-point seat belt emblazoned with their last names, a matching red fire extinguisher between the seats are contemporary features that stand the brand out. Despite all these enhancements, the shell of the car is still recognizable as a G-Class — with its boxy shape and spare tire on the back.
Abloh will include the car in upcoming exhibitions of his work. But he would disclose the dates and locations for the exhibitions . It may be the first time he is working on an automotive project that is fitting neatly into his broader practice.
"My career trajectory started in design in a more traditional multidisciplinary sense. I was also within architecture and engineering before I started in fashion," he said. "I look at my work as metaphoric. What can exist in different disciplines of design, how you can form a new design language, and engage a younger audience, across icons, using some different techniques and investigations."